As you expect the PS3 release it's also here and is released by the same group which made the Xbox360 release, iMARS. The game could be better on this platform judging by the double size of the release. Enjoy!
Genre: Modern 3D Fighting
Release Date: Aug 5, 2014
Platform: PC | Xbox360 | PS3
Gameplay Modes: Single-Player, Multi-Player
Developer: Capcom
Ratings: MetaCritic: n/a

Ultra.Street.Fighter.IV.PS3-iMARS
External HDD | 17.82 GB | imars.usf4.ps3
Region: Free
Description: Continuing the tradition of excellence the series is known for, five new characters and six new stages have been added for even more fighting mayhem, with rebalanced gameplay and original modes topping off this ultimate offering.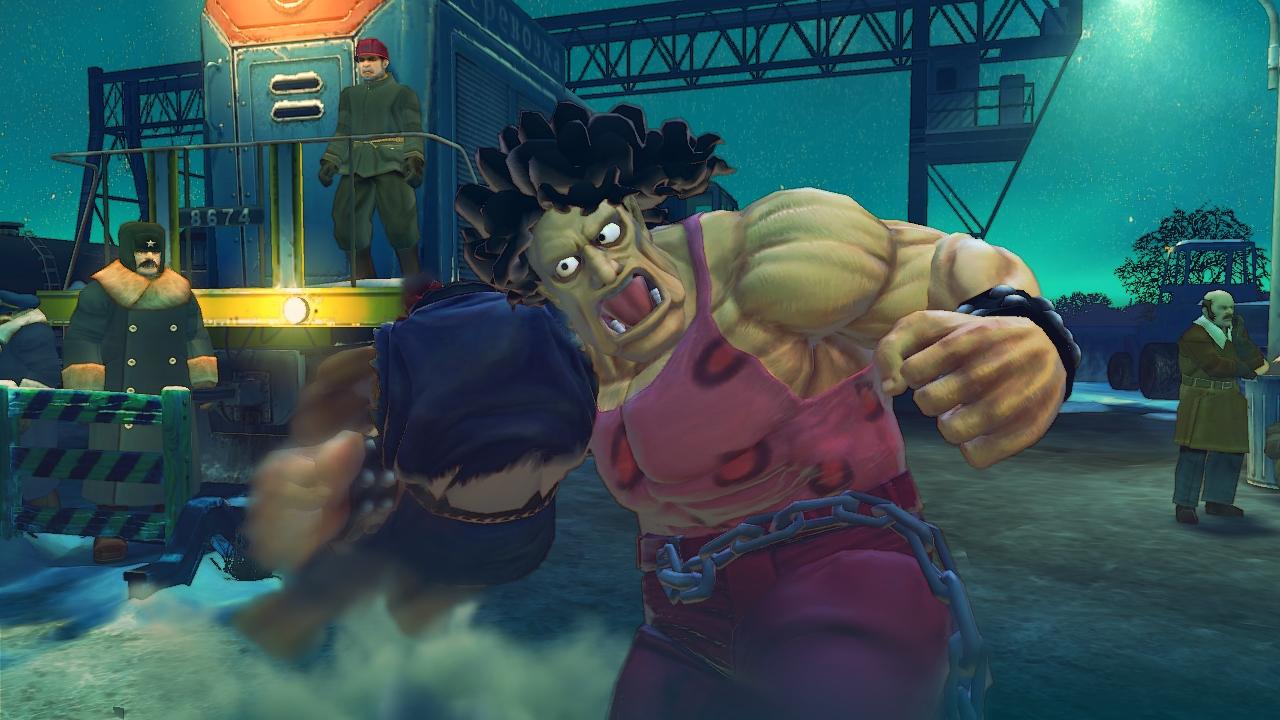 Ever since its initial release, the Street Fighter IV series has remained the most popular competitive fighting game franchise on the planet and continues to smash records in terms of tournament attendance and stream viewers. Now, the series evolves to a whole new level with Ultra Street Fighter IV for PlayStation 3, Xbox 360, and PC.
The update introduces six new stages, and five new characters: Rolento, Elena, Hugo and Poison (all four of whom had been featured in Street Fighter X Tekken), in addition to Decapre, a member of M. Bison's Dolls, who makes her first playable appearance in the series. It has been revealed that, despite some of the new characters having been recently featured in X Tekken, their gameplay mechanics are substantially different in order to match the game's pace.
The game also adds a feature called "Edition Select" which, similarly to Hyper Street Fighter II, allows players to select different versions of characters, based on their properties in past Street Fighter IV iterations. Also, the update adds a "Double Ultra" option, which makes both of the character's Ultra Combos available simultaneously, at the cost of them doing reduced damage.Alongside the usual balance changes, the update introduces some new fighting mechanics. The first is a new move called Red Focus, similar to the regular Focus move, but having more invincibility hits. Also new is a "delayed wakeup" technique, which allows a knocked-down player to slightly lengthen the time before the character gets back up. Finally, based on fan feedback, the update removes all unblockable setups.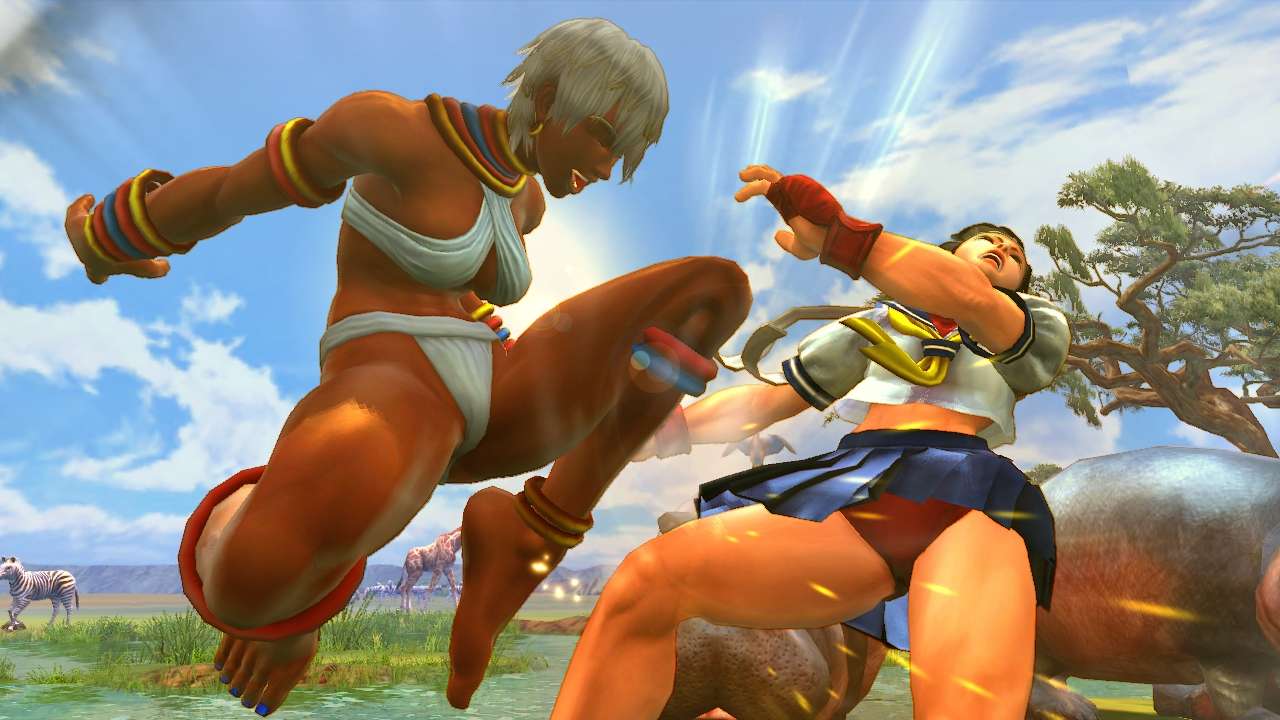 Features:
New Characters: Five new characters, including Poison, Hugo, Elena, Rolento, and the recently-announced Decapre, complete with their own unique play styles… bringing the current roster count to a massive 44 characters.
New Stages: Six new battle environments: Pitstop 109, Mad Gear Hideout, Cosmic Elevator, Blast Furnace, Half Pipe, and Jurassic Era Research Facility, have been added for even more visual variety.
Rebalanced Gameplay: Direct fan feedback was gathered on all of Super Street Fighter IV: AE's original 39 characters and core system mechanics in order to achieve the most balanced Street Fighter ever
Complete DLC Costume Offering (retail or full download ver. only): Consumers who purchase the retail or full download version will also receive all previously released costume DLC for the Street Fighter IV series for free, making it the most complete offering of the game ever!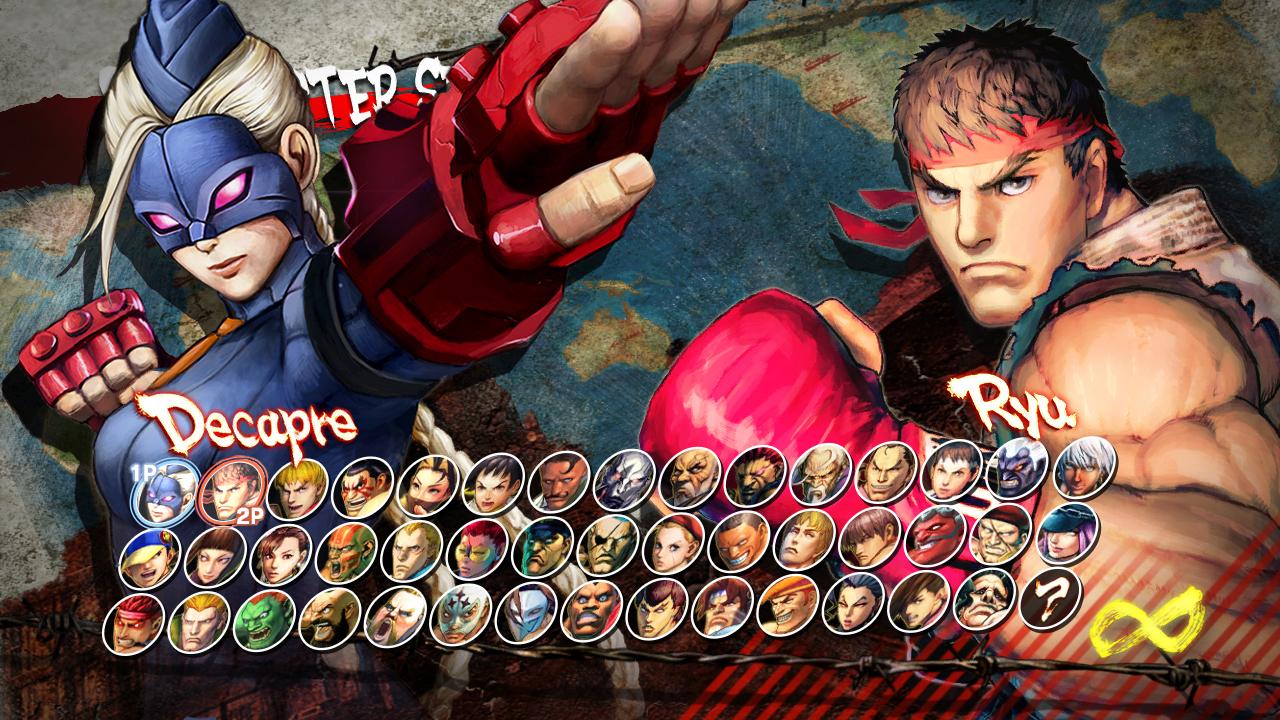 New Modes and Features: Brand new modes and features further add to the suite of gameplay options.

Team Battle Mode – allows players to team up in online only, elimination style 3v3 battles. The health bar carries over from each match, making it the ultimate test of endurance.
Online Training Mode – gives players new options to train together with their friends online.
Red Focus – players can now utilize super meter to absorb multiple hitting attacks, allowing them to go on the offensive in situations that were not possible before.
Delayed Standing – creates new mind games and gameplay depth by allowing players to slightly delay their wake up timing.
Ultra Combo Double – provides players the option to use both Ultra Combos during a match, at the cost of reduced damage.
Edition Select – duke it out across history, as players can select their favorite version of any character to create dream matchups that will determine who the strongest fighter really is.