Brace yourself, the Enhanced Edition for Witcher 2 is here: bigger, better and beautiful; and you'll have a nice surprise if you thought that wouldn't be possible for CD Projekt to come up with a fresh product. Newcomers and veterans are both welcome in this complete title which you can now play thanks to group SKIDROW. Don't be afraid of the size, it worth's every megabit. Have fun!
Genre: Hack'n'Slash Action Adventure
Release Date: May 17, 2011
Platforms: Xbox360 | PC
Gameplay Modes: Single-Player
Developer: CD Projekt Red Studio
Ratings: Metacritic: 8.3 (76 critics)

The.Witcher.2.Assassins.of.Kings.Enhanced.Editon-SKIDROW
2 DVD | 15.02 GB | sr-tw2aokee
Protection: Nothing
Description: The second installment in the RPG saga about the Witcher, Geralt of Rivia, features a thoroughly engrossing, mature storyline defining new standards for thought-provoking, non-linear game narration. In addition to an epic story, the game features an original, brutal combat system that uniquely combines tactical elements with dynamic action. A new, modern game engine, responsible for beautiful visuals and sophisticated game mechanics puts players in the most lively and believable world ever created in an RPG game. A captivating story, dynamic combat system, beautiful graphics, and everything else that made the original Witcher such a great game are now executed in a much more advanced and sophisticated way.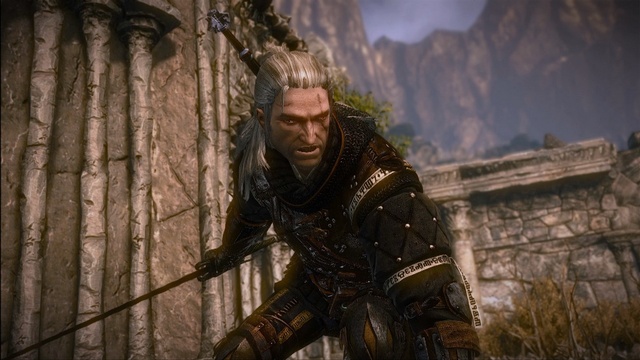 The player is Geralt of Rivia, a professional monster slayer, a witcher. Entangled in the political turmoil that engulfed Temeria, Geralt helped quell the rebellion of the Order of the Flaming Rose. Soon after, he saved King Foltests life when the monarch was attacked by a witcher-like assassin. He continues to protect the king, serving as his bodyguard as Foltest strives to bring peace to his kingdom. The Order's last bastions have yielded to the royal army, yet one more task remains – the Baroness La Valette announced her secession from the realm, and her fortress must be taken.
A month after the attempted assassination, Foltest's armies stand at the gates of La Valette Castle, preparing for a final assault. Still at Foltest's side, Geralt is among them, unable to begin his personal quest to discover the mysterious assassin's origin and identity. Thanks to the new, ultra-modern REDengine, The Witcher 2: Assassins of Kings features both beautiful graphics and sophisticated in-game mechanics, drawing players into the most lively and believable world ever created in a video game.
Defining new standards for realistic, non-linear game narration, The Witcher 2 spins a mature, thought-provoking tale to produce one of the most complex and unique RPGs ever released on consoles. In addition to its epic story, the game features a complex combat system that uniquely combines dynamic action and tactical depth.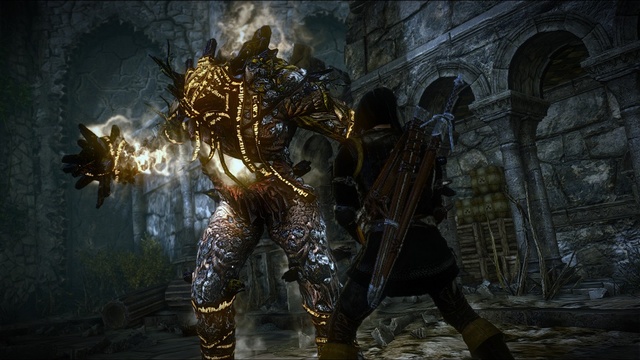 Features:
Additional hours of gameplay: New major adventures set in previously unseen locations, expanding the story and introducing new characters, mysteries and monsters.
New Game Introduction and cinematics: All new animations and cut scenes, including a new, three and a half minute pre-rendered cinematic depicting the assassination of King Demavend of Aedirn.
BAFTA Award winner and Academy Award nominee Tomasz Baginski brings this key historical event to life, setting the stage for the story told in The Witcher 2.
All of the up-to-date DLC and improvements introduced in the 2.0 version of the PC game, including:
Arena Mode – an arcade mode that allows players to fight against endless waves of enemies and test their combat skills. Players can share their results with their friends by uploading high scores to the forums or to Facebook .
A new, extensive tutorial system – allows gamers to be gradually and smoothly immersed in the game world and Geralt's adventures.
Dark Mode – a difficulty level designed for hardcore players, with unique dark-themed items. At this difficulty level, even greater emphasis is placed on battle preparation, defensive maneuvers and opportunistic attacking.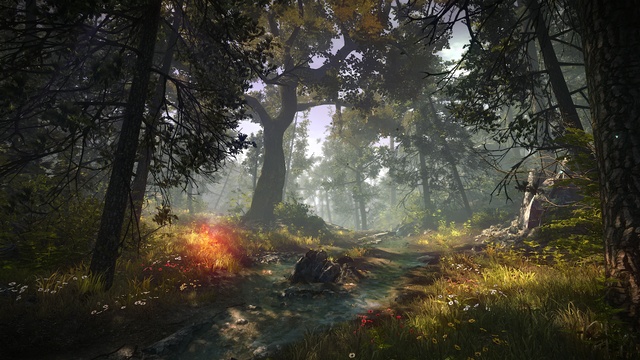 System Requirements:
Miminum System Requirements:
OS: Windows XP SP2 / Windows Vista SP2 / Windows 7 (32/64-bit)
Processor: Intel Core 2 Duo 2.2 Ghz or AMD Athlon 64 X2 5000+
Memory: 1 GB Windows XP / 2 GB Windows Vista and Windows 7
Video Card: 512 MB RAM, supporting Pixel Shader 3.0 (Nvidia GeForce 8800 or ATI Radeon HD3850)
Recommended System Requirements:
OS: Windows XP SP2 / Windows Vista SP2 / Windows 7 (32/64-bit)
Processor: Intel Core 2 Quad or AMD Phenom X4
Memory: 3 GB Windows XP / 4 GB Windows Vista and Windows 7
Video Card: 1 GB RAM, supporting Pixel Shader 3.0 (Nvidia GeForce GTX260 or ATI Radeon HD4850)
Additionally:
Sound Card: compatible with DirectX 9.0c
HDD: 16 GB of disc space
Disc Drive: DVD x8, compatible with DVD9
Instalation requires administrator access.
Game supports Xbox 360 controller for Windows.
System requirements for laptops may differ slightly due to differences in hardware efficiency.