It's been 2 years since one of the best RPG has been released and there was a need for a Game of the Year Edition which was more waited with every add-on released. Finally after three official add-ons the Legendary Edition arise with all those included and few tweaks to gameplay, a harder difficultly for hardcore players and new skills. Almost as usual this release is done by DUPLEX. Keep in mind that you need a 4.40 firmware or greater. Have fun!
Genre: Role Playing Game
Release Date: June 7, 2013
Platforms: PC | Xbox360 | PS3
Gameplay Modes: Single-Player
Developer: Bethesda Game Studios
Ratings: Metacritic: 5.9 (16 critics)

The.Elder.Scrolls.V.Skyrim.Legendary.Edition.PS3-DUPLEX
2 DVD9 | 12.14 GB | duplex-skyrim.legendary
Firmware: 4.40+
Description: Winner of more than 200 Game of the Year awards, experience the complete Skyrim collection with The Elder Scrolls V: Skyrim Legendary Edition.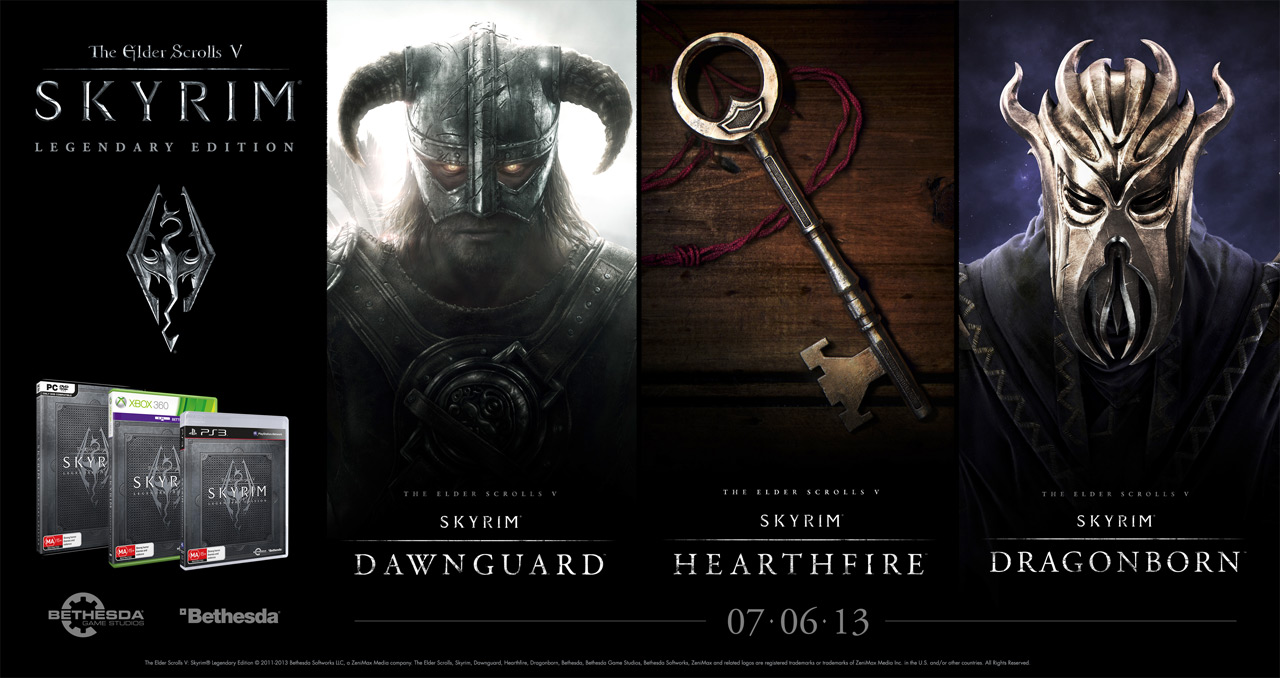 The Legendary Edition includes the original critically-acclaimed game, official add-ons (Dawnguard, Hearthfire, and Dragonborn) and added features like combat cameras, mounted combat, Legendary difficulty mode for hardcore players, and Legendary skills, enabling you to master every perk and level up your skills infinitely.
The Elder Scrolls V: Skyrim is a single-player role-playing video game developed by Bethesda Game Studios and published by Bethesda Softworks. It is the fifth installment in The Elder Scrolls action adventure RPG fantasy video game series, and follows The Elder Scrolls IV: Oblivion by approximately 200 years, during the 4th Era.
Skyrim retains the traditional open-world gameplay found in the Elder Scrolls series. The landscape can be freely roamed either in first person or third person point of view. Skyrim gives the chose of traveling on horseback, running, or walking. When a new location is discovered, it is added to the map. Thenceforward, the location can be fast-traveled to.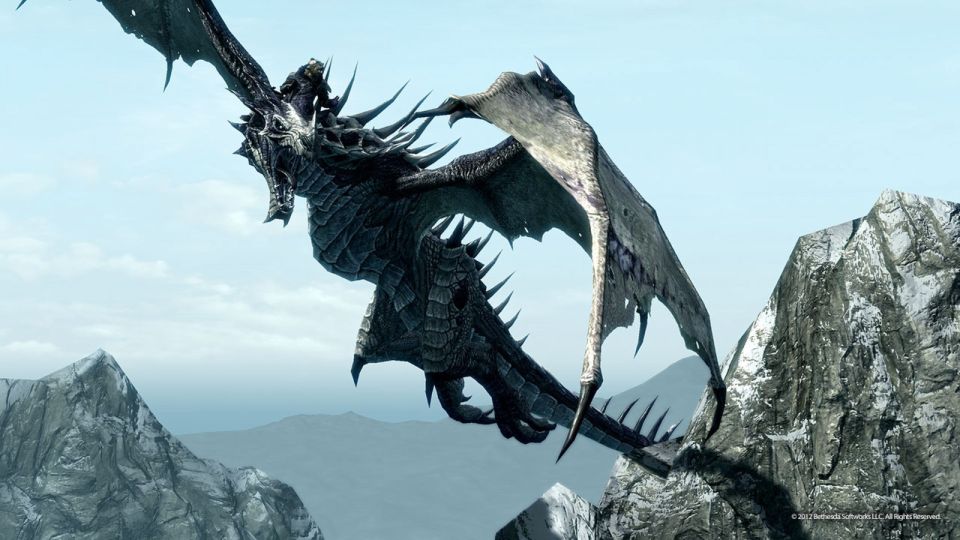 Features:
Live Another Life, In Another World .Play any type of character you can imagine, and do whatever you want; the freedom of choice, storytelling, and adventure of The Elder Scrolls comes to life in one legendary experience complete with added weapons, armor, spells, and shouts from all three official add-ons.
Dawnguard. The Vampire Lord Harkon has returned to power. By using the Elder Scrolls, he seeks to do the unthinkable – to end the sun itself. Will you join the ancient order of the Dawnguard and stop him? Or will you become a Vampire Lord? In Dawnguard, the ultimate choice will be yours.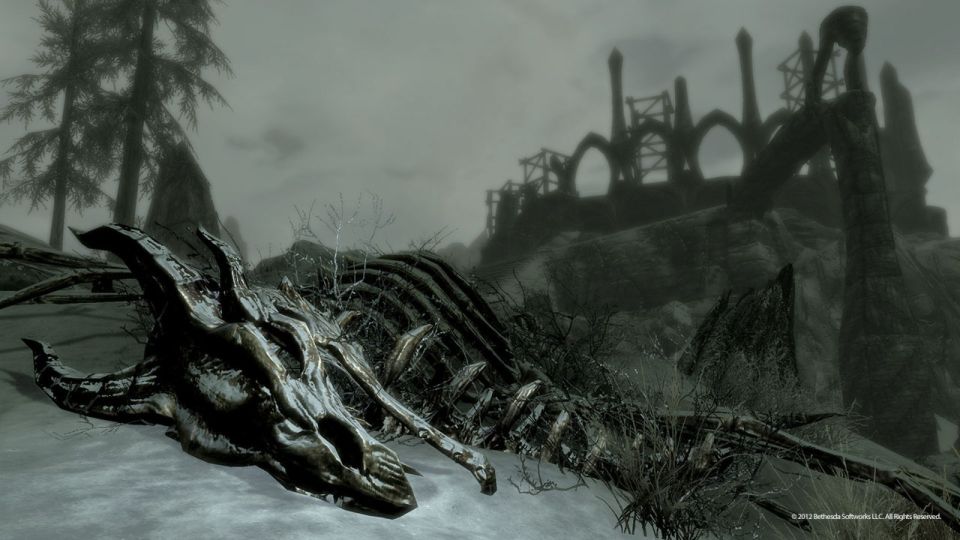 Hearthfire. Purchase land and build your own home from the ground up – from a simple one-room cottage to a sprawling compound complete with an armory, alchemy laboratory, and more. Use all-new tools like the drafting table and carpenter's workbench to turn stone, clay, and sawn logs into structures and furnishings. Even transform your house into a home by adopting children.
Dragonborn. Journey off the coast of Morrowind, to the vast island of Solstheim.Traverse the ash wastes and glacial valleys of this new land as you become more powerful with shouts that bend the will of your enemies and even tame dragons. Your fate, and the fate of Solstheim, hangs in the balance as you face off against your deadliest adversary – the first Dragonborn.