Tired of zombie games? I hope not because here it's another one, and like the most of them this has a nice premise so it could be a nice ride for the fans of the genre. For the moment this is available just for XBLA but the PC is also expected to be released in the upcoming months. MoNGoLS is the scene group which dealt with this release as they usually do for XBLA games. Have fun!
Genre: Open World, Zombie Survival-Horror
Release Date: Jun 5, 2013
Platforms: PC | Xbox360
Gameplay Modes: Single-Player
Developer: Undead Labs
Ratings: Metacritic: 8.4 (3 critics)

State.of.Decay.XBLA.XBOX360-MoNGoLS
External/Internal HDD | 1.58 GB | mgl-sod
Requires: JTAG / RGH
Description: State of Decay is an open world zombie-survival game, developed by Undead Labs for release on Xbox LIVE Arcade and PC.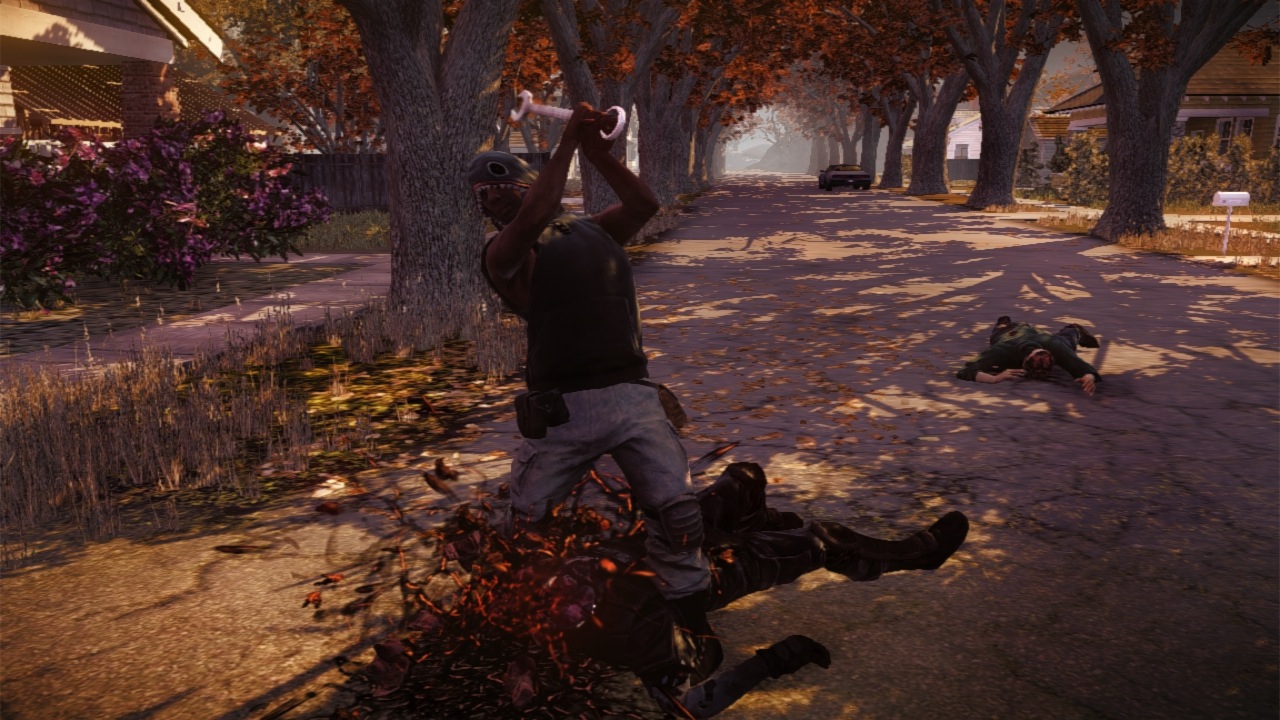 The end is here. Life as you know it has gone to hell after the mother of all zombie outbreaks. Now you and the few scattered survivors must band together to survive and rebuild in a 3rd-person action game set in a dynamic open world.
You choose where to make your stand, designing and fortifying your home base, performing daring raids for food and ammunition, and rescuing other playable survivors with unique talents. The open, sandbox world develops in real-time, shaped by your actions, dynamically generating content based on your choices and the ever-increasing zombie threat.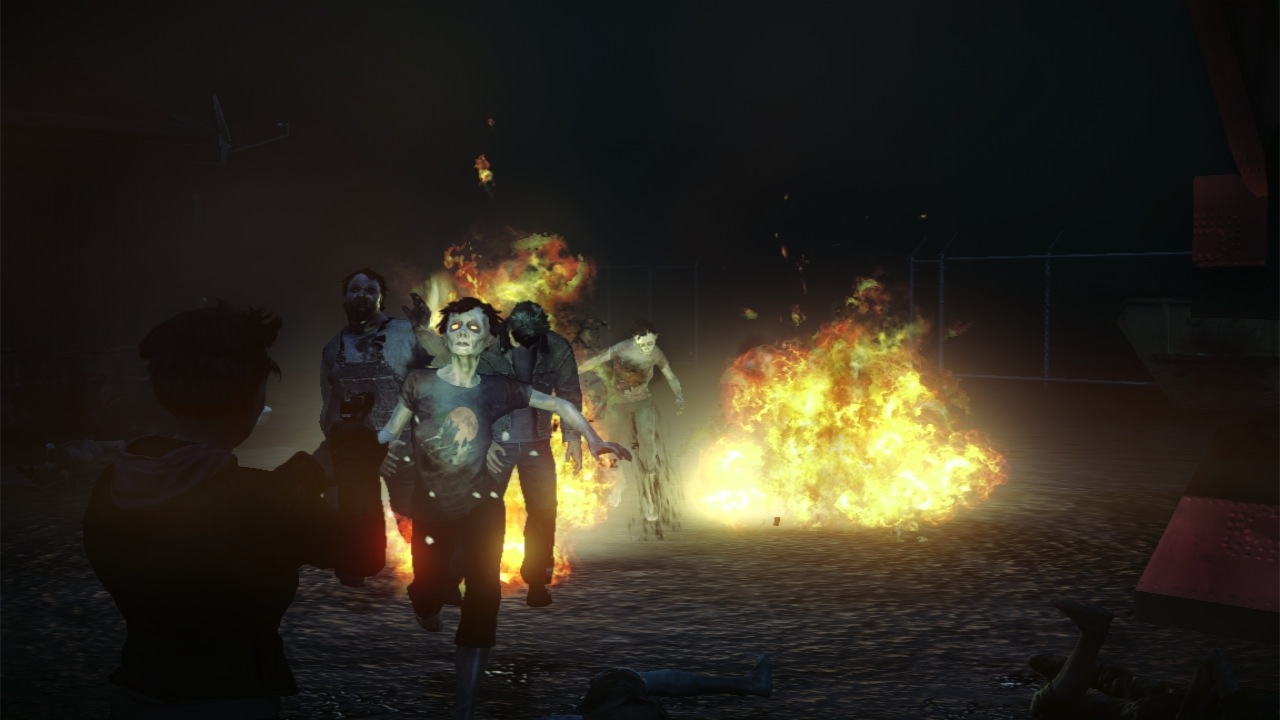 Features:
Zombie Survival. What if society came screeching to a halt? What if all our rules and laws no longer mattered? State of Decay brings these questions to life in a very real way. It's not just about combat; it's about doing what you must do to stay alive. Food, water, shelter, and ammo — you'll need them all. Taking you beyond the initial panic, and beyond the first weeks of the crisis, State of Decay is the embodiment of the "What if?" zombie apocalypse scenario.

Sweet Action. Move through the world like a zombie-slaying badass. Dive through windows, jump on cars, and take it to the living dead with baseball bats. Hop in a truck and mow down some undead pedestrians. Break into the local police station and clear out their arsenal or walk into the local grocery store to stock up on your favorite junk food. The world is your oyster…a shiny oyster that happens to be filled with zombies.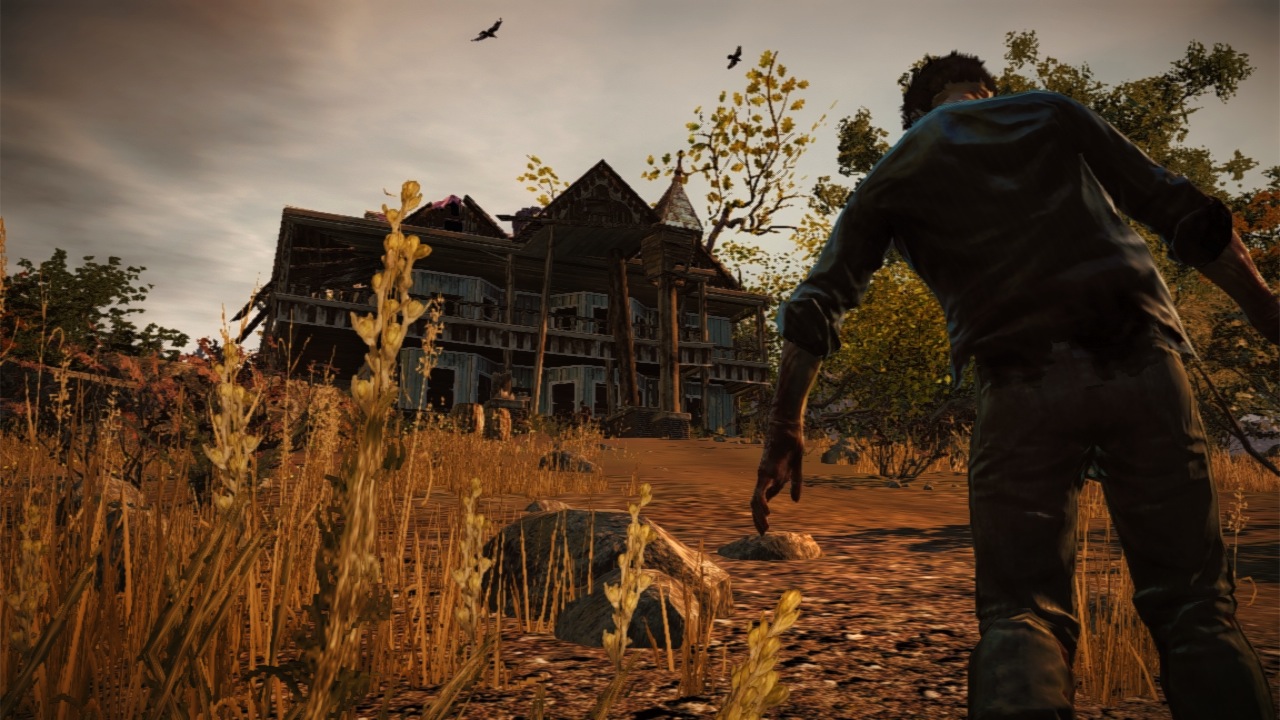 An Evolving World. State of Decay is an open sandbox world that develops in real-time, dynamically generating content based on your actions, the choices you make, and the ever-increasing zombie threat. Decide where you'd like to set up a fortified safe haven for you and other survivors you've rescued, then form raiding parties to gather resources and create supply chains.

Use the materials, you've gathered to develop your community as you see fit, but be careful — resources will deplete as you pillage areas, and zombies are attracted to noise and activity. Take up the offensive by assaulting hordes before they reach your settlement, or focus on improving your defenses against the massed zombie attacks. Every choice and every action matter in this fully simulated, evolving world.