Scene group RELOADED releases Proper version  "StarCraft II: Heart of the Swarm", which is the second of the three games for Starcraft II that picks up the story of StarCraft II.
Reloaded note :- Finally, their crack does not work with certain CPUs, for instance on
the latest AMD 8 core processors. Our crack does
Genre: Real-Time Strategy
Release Date: Mar 12, 2013
Platforms: PC
Gameplay Modes: Single-Player, Multi-Player
Developer: Blizzard Entertainment
Ratings: Metacritic: 7.7 (50 critics)

StarCraft.II.Heart.of.the.Swarm.Proper-RELOADED
2 DVD9 | 13.17 GB | rld-sciihots
Description: On Tarsonis, Sarah Kerrigan was betrayed by her allies and left to die by the people she trusted most – but she survived, twisted by the terrifying zerg Overmind. As the Queen of Blades, she controlled the voracious zerg Swarm in a campaign of vengeance and retribution with a deathtoll numbering in the billions. Now, with her powers stripped and her mind finally free from the zerg influence, how much is really left of the woman who once was Sarah Kerrigan? Can her human side be redeemed… or does Kerrigan's fate forever lie within the Heart of the Swarm?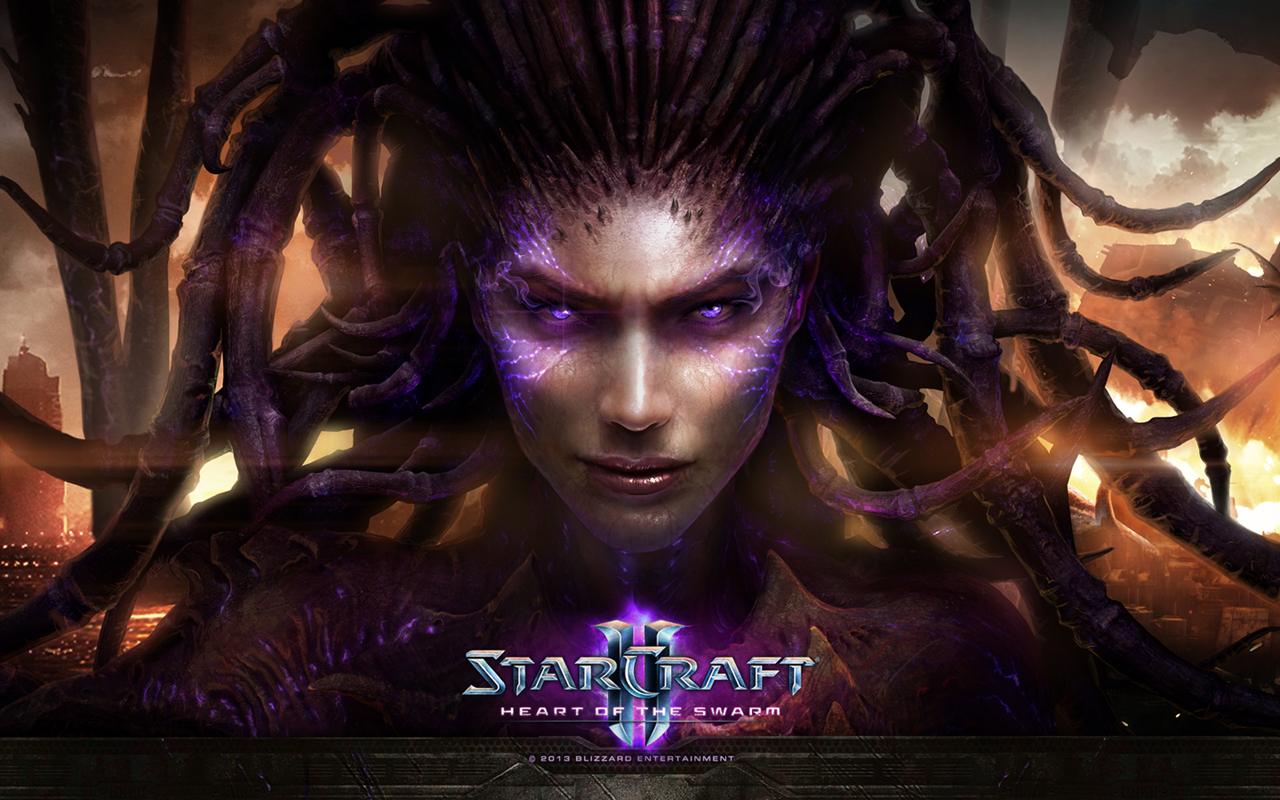 Designed to be the ultimate competitive real-time strategy game, StarCraft II features the return of the Protoss, Terran, and Zerg races, overhauled and re-imagined with Blizzard's signature approach to game balance. Each race will be further distinguished from the others, with several new units and new gameplay mechanics, as well as new abilities for some of the classic StarCraft units that will be making a reappearance in the game.
StarCraft II also featurse a custom 3D-graphics engine with realistic physics and the ability to render several large, highly detailed units and massive armies on-screen simultaneously. Each chapter of Starcraft II focuses on a specific faction of the Starcraft war. By splitting the game, players will access more story content, more characters, and more customization as the explore each side of the conflict.
Features:
Command new weapons of war. Deploy devastating new units across an ever-shifting battlefield. Incinerate advancing foes with the Battle Hellion, seize air superiority with the Tempest, engulf entrenched enemies with the Swarm Host, and much more.
Unleash hell. Lead Sarah Kerrigan as she embarks on a path of furious vengeance. Evolve your brood for maximum devastation, unlock latent psionic powers, and swarm from planet to planet aboard your moon-sized Zerg Leviathan.
Join the global battle. Experience the next evolution of StarCraft II's global community on Battle.net. Join co-op games with friends, play near-limitless custom mods in the StarCraft II Arcade, and marshal your forces across ranked and unranked brackets for every level of play.
System Requirements
Minimum:
Processor: AMD Athlon™ 64 X2 / Intel Pentium D
Video card: ATI Radeon X800 XT / NVIDIA GeForce 7600GT
Memory: 1.5 GB Memory
OS: Win XP / Win Vista / Win 7 / Win 8
HDD: 20 GB Free Hard Drive Space
Additional info: DX: 9.0c
Recommended:
Processor: AMD Athlon 64 X2 5000+ / Intel Core 2 Duo E6600
Video card: ATI Radeon HD 4850 / NVIDIA GeForce 8800GT
Memory: 2 GB Memory
OS: Win 7 / Win 8
HDD: 20 GB Free Hard Drive Space