I've been waiting for these release on PC and thanks to group SKIDROW now we can all enjoy this beautiful 2D platformer. The lack of 2D platforming games in 2012 and the strange world with an wondrous adventure which Scarygirl brings to the player makes it a winner from every point of view. Make sure you grab this one especially if you're a fan of the genre. Have fun!
Genre: 2D Action-Adventure Platformer
Release Date: Mar 22, 2012
Platforms: PC | PSN | XBLA
Gameplay Modes: Single-Player | Local Co-op
Developer: TikGames
Ratings: Metacritic: 10 (0 critics)

Scarygirl-SKIDROW
1 DVD | | sr-scarygirl
Protection: Steam
Description: Based on Nathan Jurevicius' Scarygirl graphic novel – winner of the 2009 Aurealis Award for Best Illustrated Book/Graphic novel – Scarygirl presents a wondrous adventure into a distinctive and beautifully bizarre world. The titular character Scarygirl is an abandoned child with a tentacle arm who dresses like a pirate, and is haunted by a strange man in her dreams.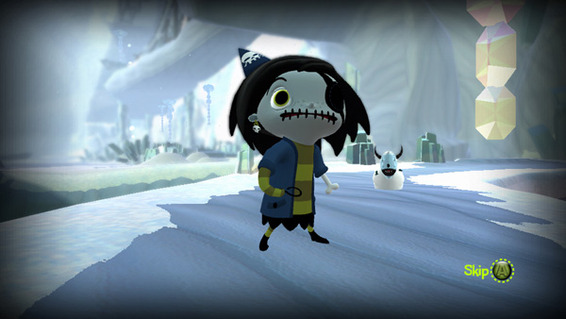 In this side-scrolling action game, you play as Scarygirl – a girl who has been adopted by a giant intelligent octopus and is trying to figure out who the man haunting her dreams is. Traverse unique, extremely vibrant, colorful, and magical worlds in a seamless mix of 2D and 3D platforming action. You can go it alone in single-player mode or grab a friend and team up in co-op gameplay and fight alongside Bunniguru – the giant kung-fu rabbit. And as you advance, you'll be able to purchase new weapons and new moves, and discover countless secrets along the way. It's a mesmerizing fairytale, but the creepy-cute tough-as-nails Scarygirl is no damsel in distress!
She sets out into the world to discover the meaning behind her bad dreams, but Scarygirl is hardly helpless, as she has a tentacle-powered arsenal up her sleeve. During her adventure, Scarygirl will be aided by her friends and guardians from the graphic novel, Blister the giant octopus and Bunniguru the mystical, kung-fu rabbit. Her friends and an ever-improving arsenal of combat moves will help her face down enemies like the adorably deadly hedgehogs of the Owl Woods, the violent Goat Clan along the Old Man Mountains, Hairclump spiders deep in the Stinky Swamp, and the most enemiest enemies of all: the clueless crossing guards around Bad Town!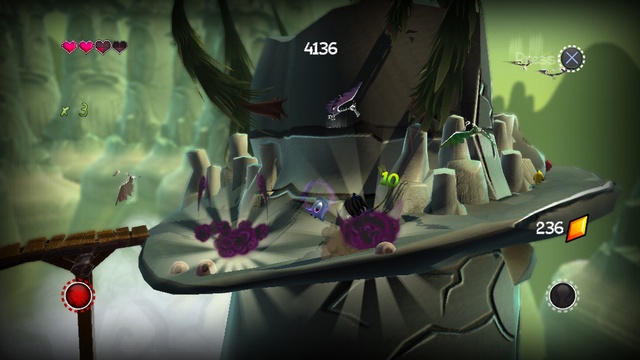 Features:
Amazing Art and Design: Surreal landscape and creatures are beautifully fantastical, created by a critically-acclaimed, award-winning artist and true to the art style that Scarygirl fans have already fallen in love with
A Curiously Wonderful Stand-Alone Chapter: The game features a new and exceptional storyline separate from the graphic novel and planned feature film, in which Scarygirl finally meets the mysterious man haunting her dreams
New Moves, Weapons & Upgrades: The game's upgrade and combat improvement system allows Scarygirl to grow beyond her basic attacks by purchasing new moves, like an the "Anaconda Squeeze" and "Morph Tendrils", or attachments for her tentacle arm, such as the Rage Hook
Co-Operative Play: While one player controls Scarygirl, a second can bring Bunniguru's furious "Fists of Blurry" into the fray at any time. This offline feature allows the two characters to perform special moves together to overcome major challenges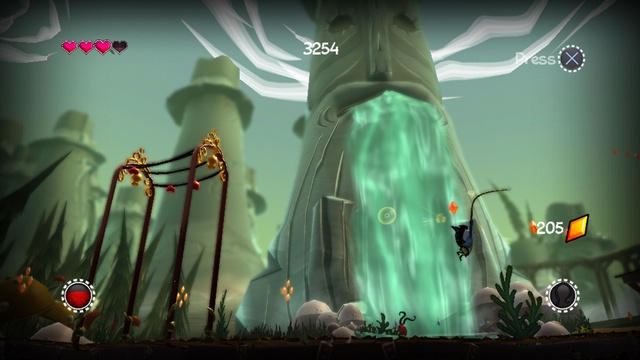 System Requirements:
Minimum:
OS: Windows XP, Vista, Windows 7
Processor: 1 Ghz Dual-Core
Memory: 1 GB RAM
Hard Disk Space: 2 GB
Video Card: 256MB Shader Model 3.0
DirectX®: DirectX 9.0c compatible
Recommended:
OS: Windows XP, Vista, Windows 7
Processor: 2 Ghz Dual-Core
Memory: 2 GB RAM
Hard Disk Space: 2 GB
Video Card: 512MB Shader Model 3.0
DirectX®: DirectX 9.0c compatible