He's back! Alex Mercer is back and the devs promise that this would be much better then the first game which was more then decent so this one should be a hit. COMPLEX took a large part of the important xbox games scene releases from this year and this one is no exception. Enjoy this region free game. Have fun!
Genre: Action Adventure in Open World
Release Date: Apr 24, 2012
Platforms: Xbox360 | PS3 | PC
Gameplay Modes: Single-Player
Developer: Radical Entertainment
Ratings: Metacritic: N/A

Prototype.2.XBOX360-COMPLEX
1 DVD9 | 7.51 GB | cpx-prototype2
Region: Free
Description: The game takes the unsurpassed carnage of Radical Entertainment's original best-selling open-world game of 2009 – PROTOTYPE – and delivers the most over-the-top action game of 2012. Cut your way through the viral wastelands of NYZ and build up a vast genetic arsenal as you hunt, kill and consume your way toward the ultimate goal… destroying Alex Mercer!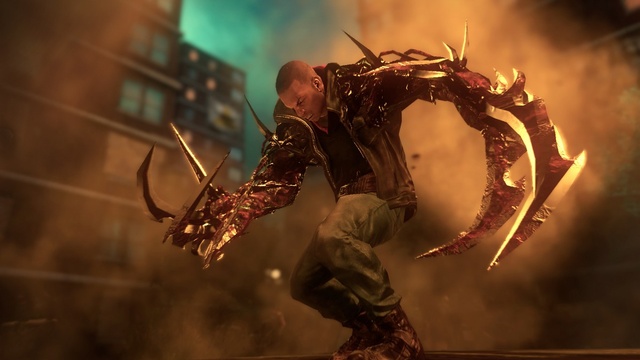 Become the ultimate shape-shifting weapon in Prototype 2. Cut through the wastelands of post-viral New York Zero and build a genetic arsenal of all-new biological weapons and abilities on your quest to murder your maker and the devil himself, Alex Mercer. Witness building-size infected beasts ambush entire city streets. Glide and parkour across the cityscape.
Take on swarms of highly trained Blackwatch soldiers. Step into the role of Sgt. James Heller, and hunt, kill and become anybody who stands in your way to absorb memories and gain new abilities. Wield the unbelievable Tendril power that allows you to lift and tear apart cars and military vehicles, ensnare powerful infected beasts and shred groups of enemies to pieces. Track down your enemies by emitting sonar pulses from your body.
Choose from a wide variety of new Mutation perks, including better locomotion abilities, sharper claws and enhanced disguise abilities, to build and customize the ultimate Prototype. The virus has left the city in ruins, but it's not going to stop you from achieving your goal. Unleash the true power of infection raging within you and kill Alex Mercer.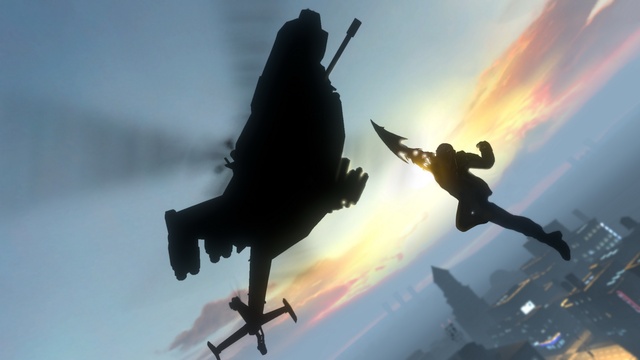 Features:
New York Zero: An All New Open-World Hunting Ground
NYZ's open-world sandbox is broken up into three completely distinct zones. The heavily militarized "Green Zone", the overcrowded refugee shanty town camps in the quarantined "Yellow Zone", and the war-ravaged "Red Zone" – home of Alex Mercer, where the Blacklight virus has completely overrun the city's shattered skyscrapers and population, with infection and the risk of death at every corner.
Hunt. Kill. Become.
Imagine having the power to track down any enemy by unleashing a powerful sonar-pulse from your body! Sgt James Heller brings an all new dimension to the Prototype experience by letting you Hunt, Kill and Become anyone standing in your way. Disguise yourself as a soldier, scientist or anyone at all whilst absorbing their memories and acquiring new abilities. It doesn't get any better than this!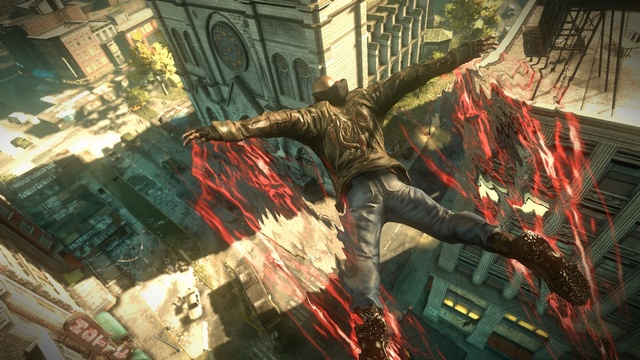 The Power of Tendrils
Prepare to unleash the ultimate form of shape-shifting devastation. Sgt James Heller's incredible new tendril power lets you lift and tear apart cars and military vehicles, ensnare powerful infected beasts and even rip large groups of enemies to shreds.
Customize Your Killer
Immerse yourself in the raw power of character customization, creatively mix-n-match a devastating range of new mutation perks into the ultimate Prototype. Faster and bigger locomotion abilities, sharper claws and enhanced disguise abilities.