I love indie games, especially the action or adventure ones such like the one where posting here. This is an classic racing game with a top view which reminds me of Death Race, the game that had a remake last year. It even has a local co-op to make it a full package of fun and a small size too. So this is one easy decision which RELOADED made it available for us. As always: have fun!
Genre: Indie, Action-Racing
Release Date: Mar 26, 2013
Platforms: PC | Xbox360 | PS3
Gameplay Modes: Single-Player, Multi-Player, Co-op, Local Co-op
Developer: Chasing Carrots
Ratings: N/A

Pressure-RELOADED
1 CD | 794.37 MB | rld-pressure
Protection: Steam
Description: A classic arcade style top down view of your vehicle, combined with today's graphics offers a retro view of the world of Pressure. Drive your Steam-Buggy around multiple tracks, fighting myriad enemies, but watch out for track hazards or you'll crash and burn, as you race through at top speed, pedal to the metal!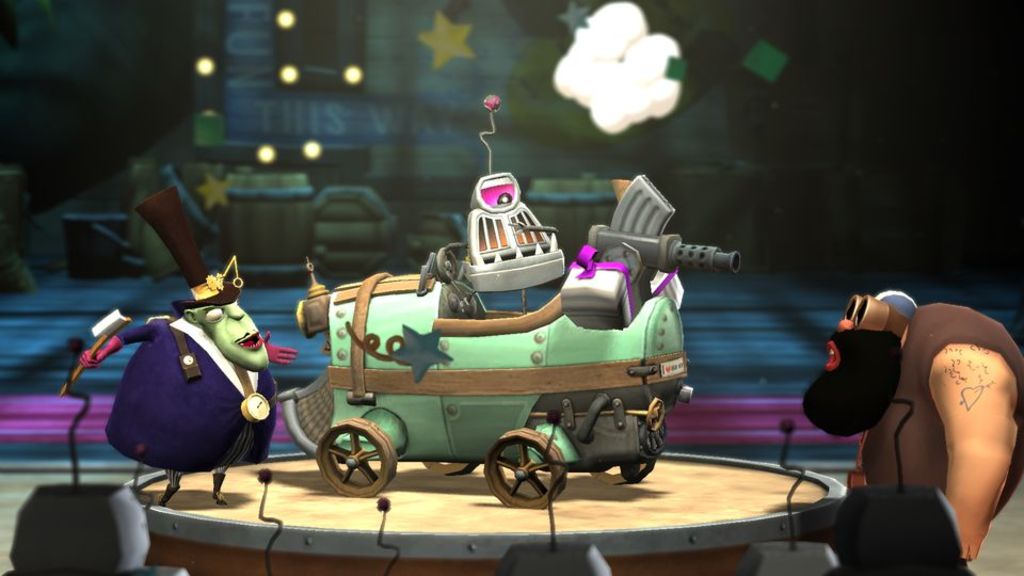 Thanks to a tight control system, Pressure offers furious racing without sacrificing the free for all fun. Adjust your driving style and tactics as you face new enemies, tracks and obstacles. Watch out for on the track hazards, and beware the mighty bosses. Re-engineer your buggy, with new weapons and new powers.
Pressure combines a cleverly designed steampunk-world with the fury of classic platform racing and shooting games. Filled with crazy characters, oddball humor and fuming boilers, players will race through striking environments as they attempt to take down the dark lord and spoil his sinister plot. A keen eye, fast reflexes and laser concentration are a must in order to maneuver through Pressure's high octane world. In order to construct his "Wellness Spa", the greedy dark lord is attempting to seize control of all water sources in the Kingdom, leaving the citizens with nothing left to irrigate their crops.
Race against time and blast through the shire, fighting heavily armed robots and shady balneotherapists, as you zero in on the dark lord's headquarters in order to put a stop to his madness. Whether you're smashing through hordes of enemies on the open road or combating a tricky boss encounter, the adrenaline pumping action is nonstop. In a world full of fantastic mechanical contraptions players can modify their characters' equipment as well as their personal Steam-buggy to stay ahead of their enemies.
And don't forget to watch the engine's pressure level…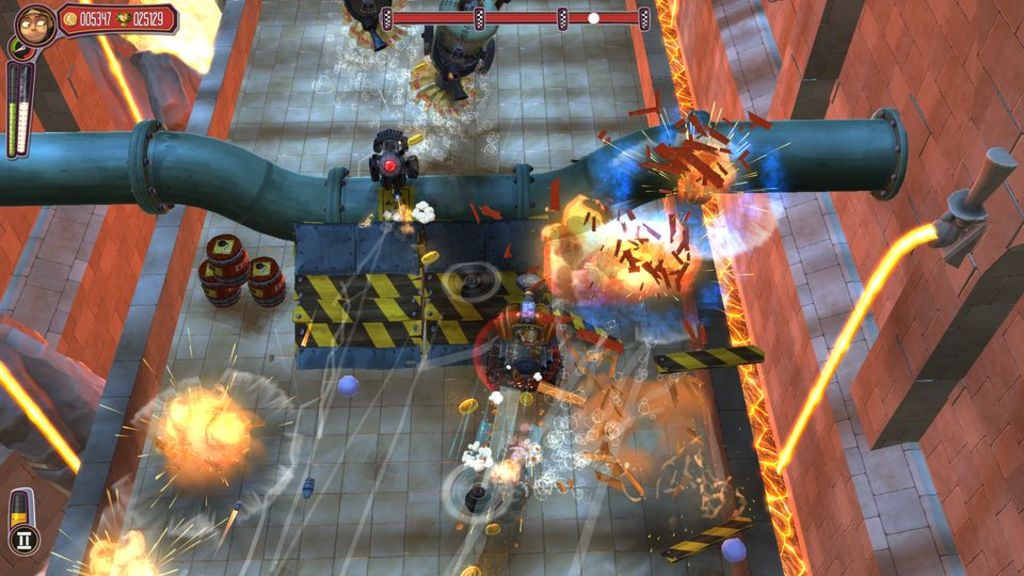 Features:
Race through three vibrant worlds with over 30 levels
Double the fun: with online & local, cooperative multiplayer-mode
Upgrade your steambuggy with over 60 primary-/secondary weapons & extras
The "steam-funky" soundtrack rocks your socks off!
Prove your skills on three difficulty settings
Fight for your bathing water against unique boss enemies
Fully animated cutscenes
Leaderboards and achievements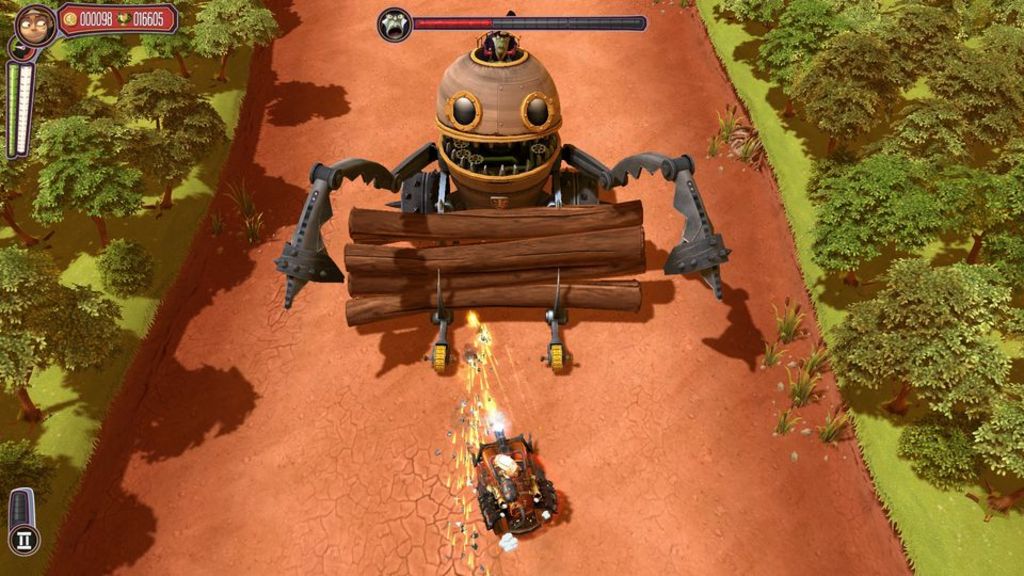 System Requirements:

Minimum:
OS:W indows XP SP2
Processor: Intel/AMD Dual Core @ 2.2 GHz
Memory: 2 GB RAM
Graphics: ATI/Nvidia dedicated graphicscard with 256 MB Vram and Shadermodel 3.0 support. Newer integrated graphics-chipsets should work, but are not recommended.
DirectX®: 9.0c
Hard Drive: 700 MB HD space
Sound: DirectX® compatible soundcard
Additional: Game controller (Xbox 360® Controller for Windows recommended)
Recommended:
OS: Windows Vista / Windows 7
Processor: Intel/AMD Dual Core @ 2.6 GHz
Memory: 4 GB RAM
Graphics: ATI/Nvidia dedicated graphicscard with 512 MB Vram and Shadermodel 3.0 support. ATI Radeon HD 4800 Series and NVIDIA Geforce GTX260 and higher
DirectX®: 9.0c
Sound: DirectX® compatible soundcard
Other Requirements: Broadband Internet connection
Additional: Game controller (Xbox 360® Controller for Windows recommended)