MotoGP is back this year too as you have been expected it, but it's developed by another studio called Milestone. The gameplay looks pretty good and should be clear for anyone if this is the game for him or not. COMPLEX released this game but keep in mind that this is a region locked version, it's only available for PAL consoles. Have fun!
Genre: Racing Simulation
Release Date: June 21, 2013
Platform: PC | Xbox360 | PS3 | PS Vita
Gameplay Modes: Single-Player, Multi-Player, Split-Screen
Developer: Milestone
Ratings: MetaCritic: n/a

MotoGP.13.PAL.XBOX360-COMPLEX
1 DVD9 | 6.88 GB | complex-motogp13
Region: PAL
Description: Speed. Emotion. Innovation. The full 2013 MotoGP season. Graphical excellence. The essential elements mixed with an adrenaline-fueled experience will characterize the brand new MotoGP 13, re-invented by Milestone.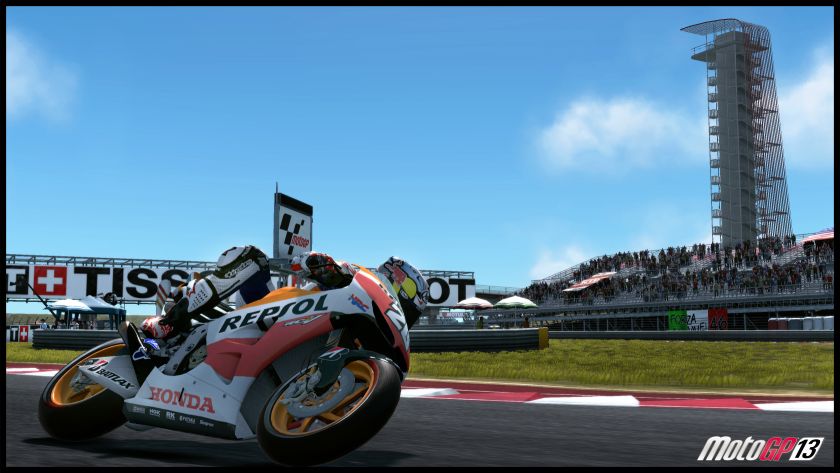 With genre-leading redesigned graphics, Milestone's new project will bring players into the 2013 championship through the eyes of a real MotoGP rider.
The main game modes are: Official MotoGP will additionally offer players the opportunity to experience the 2013 Worldwide Championship, try the exclusive IRTA Test or prove their ability in a Quick Race. Career, the newly revamped career mode, will put gamers into the shoes of the riders, as it runs from first until the final race of the season. This particular game-mode will mix-in third and first person elements as well.
Multiplayer will re-create exciting events – inspired by reality – to MotoGP's classic elements, that will keep fans glued to their sofa. Have you got what it takes to become the MotoGP World Champion? An all new re-boot of the MotoGP video game franchise, MotoGP 13 is the only Official game of the MotoGP, Moto2 and Moto3 2013 Championships – packed full with all the official, fully licensed riders, teams, tracks, and bikes.
Experience the whole 2013 season on and off the track as the new and unique career mode completely immerses you in the MotoGP universe, from in-depth bike set-up options, wild card races, bike tests and full championships, to discussing race tactics with team mates, answering questions from press and monitoring your popularity by checking news feeds and your social network page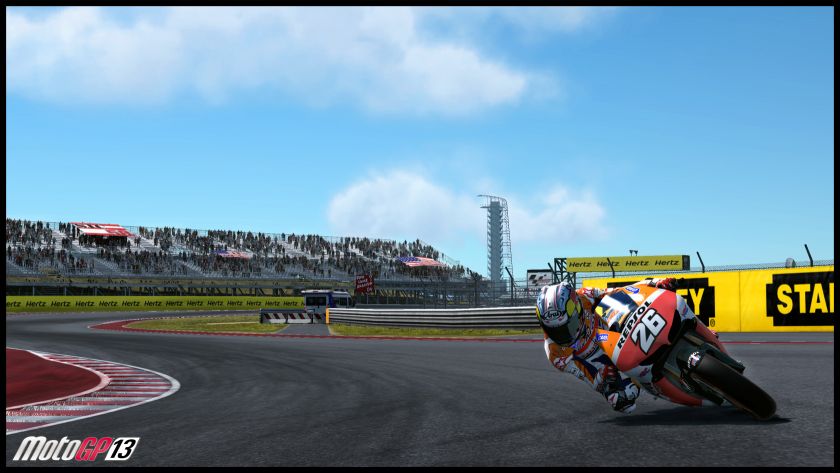 Features:
MotoGP official license. MotoGP13 is the official videogame of one of the most famous brands in sports. The game features all the official contents of 2013 Championship: MotoGP , Moto2  and Moto3 riders, teams, tracks and rules are in the game, thus you can complete the new season before it actually occurs: will you be the next world champion?
Inside MotoGP world. loyal to MotoGP  spirit in all aspects of the game, from photorealistic graphics to TV style interface, including menus, sounds.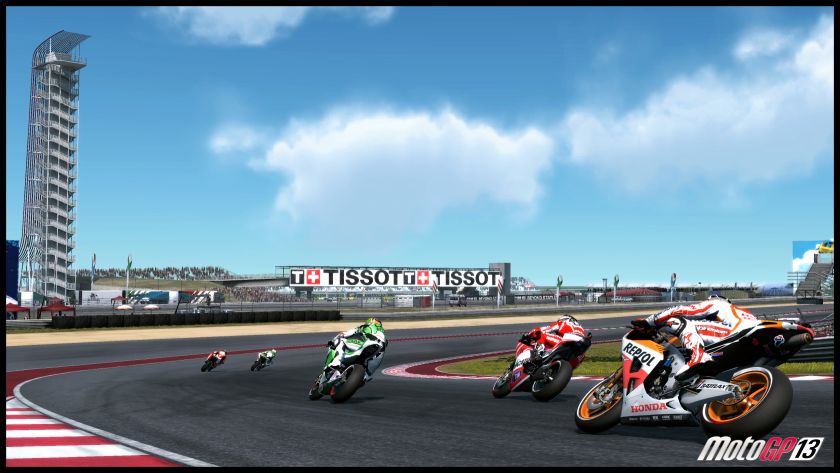 You are the rider. thanks to a realistic handling you can really feel the bike in your hands and you can choose to ride with scalable aids or in pure simulative way for real fans! A new immersive career mode, with first person elements like 3D pits and helmet view, grants a full immersion in the rider's shoes!
Challenging Multiplayer. Spilt Screen and exciting on-line multiplayer with different game modes (Grand Prix, Championship) grant hours of entertainment.