After the release of Kingdoms of Amalur – Reckoning and the 1st DLC – Legend of Dead Kel, SKIDROW once again comes back with a downloadable content, named Teeth of Naros. Like in the previous post i'll add below the additional notes from the .nfo just to make it clear that you need the original game. Have fun!
ADDITIONAL NOTES

This DLC require Kingdoms of Amalur Reckoning to play
Use Launcher.exe, included with the cracked content, for setting language of your choice.
Genre: Action Role-Playing in Open World
Release Date: April 17, 2012
Platforms: PC | Xbox 360 | PS3
Gameplay Modes: Single-Player
Developer: 38 Studios, Big Huge Games
Ratings: Metacritic: 88%(4 critics)

Kingdoms.of.Amalur.Reckoning.Teeth.of.Naros.DLC-SKIDROW
1 DVD | 971.41 MB | sr-koartofn
Protection: Steam
Description: For decades the Kollossae, a proud people of faith and large stature have wandered the face of Amalur in pursuit of the destiny that is due to them, but all does not appear right. Upon your expedition to Teeth of Naros, Secandra and her band of Kollossae warriors require your help to solve the riddle of the Titans. A mysterious force beckons the Kollossae toward a destiny they may not entirely want nor are ready to embrace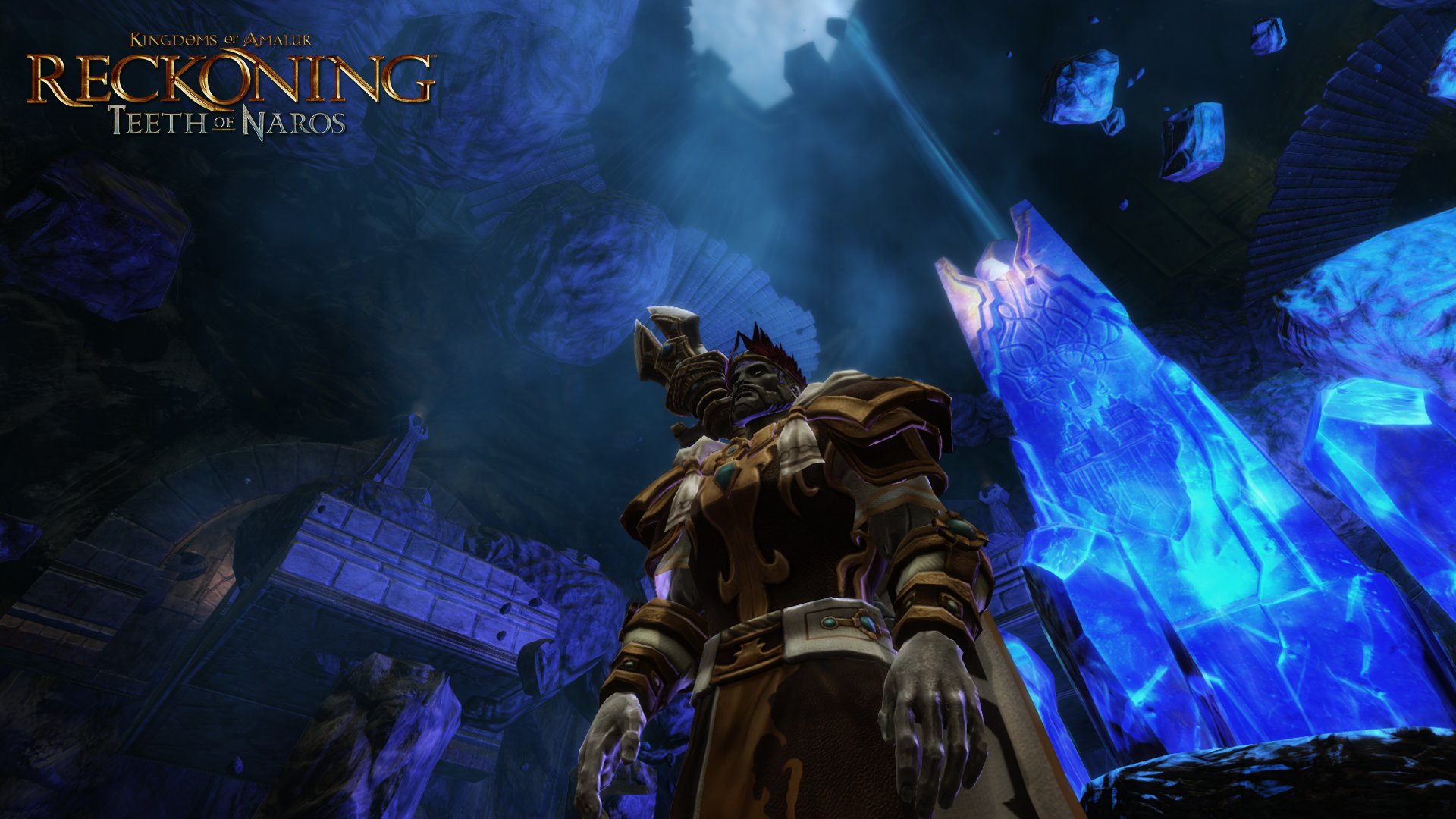 Take on a crucible of faith filled with fantastic new enemies and determine if you are fated to be favored by the gods or forsaken by them. In an epic new journey filled with tons of side quests, adventure through a paradise seen by few, and for good reason. Ascend to the floating city above Teeth of Naros and get a glimpse into the future of Amalur.
Teeth of Naros expands the Kingdoms of Amalur with an entire new land and the floating city of Idylla. In the new story, you will encounter Secandra and her band of Kolossae warriors who need your help to solve the mystery of the Titans.
In addition to the new locations, the DLC adds a host of sidequests and a slew of new equipment for players to collect and equip.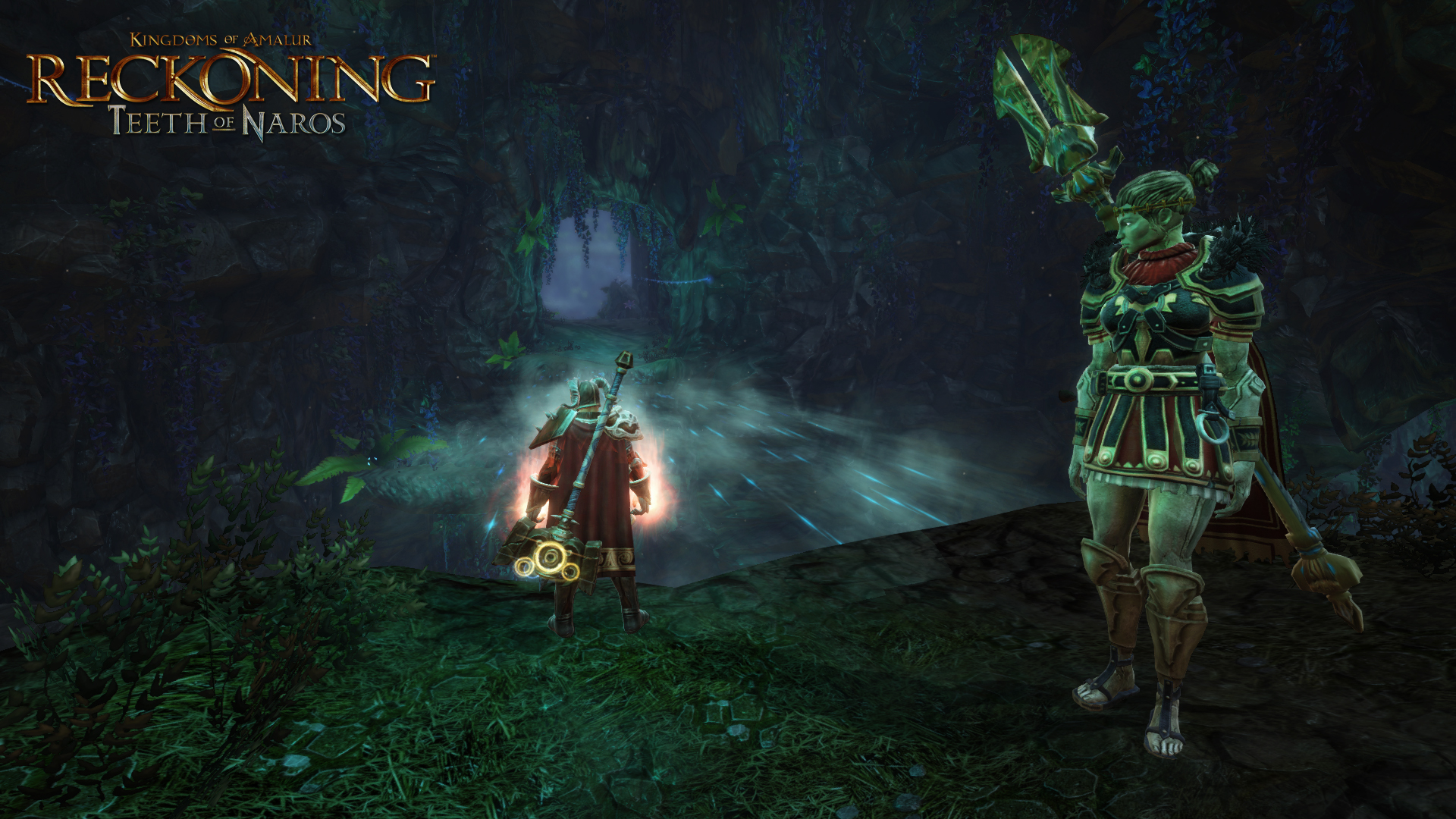 Features
Unravel the mystery of the devout Kollossae giants
Quest in the Teeth of Naros, a forgotten land filled with danger
Travel to the vast, magical floating city of Idylla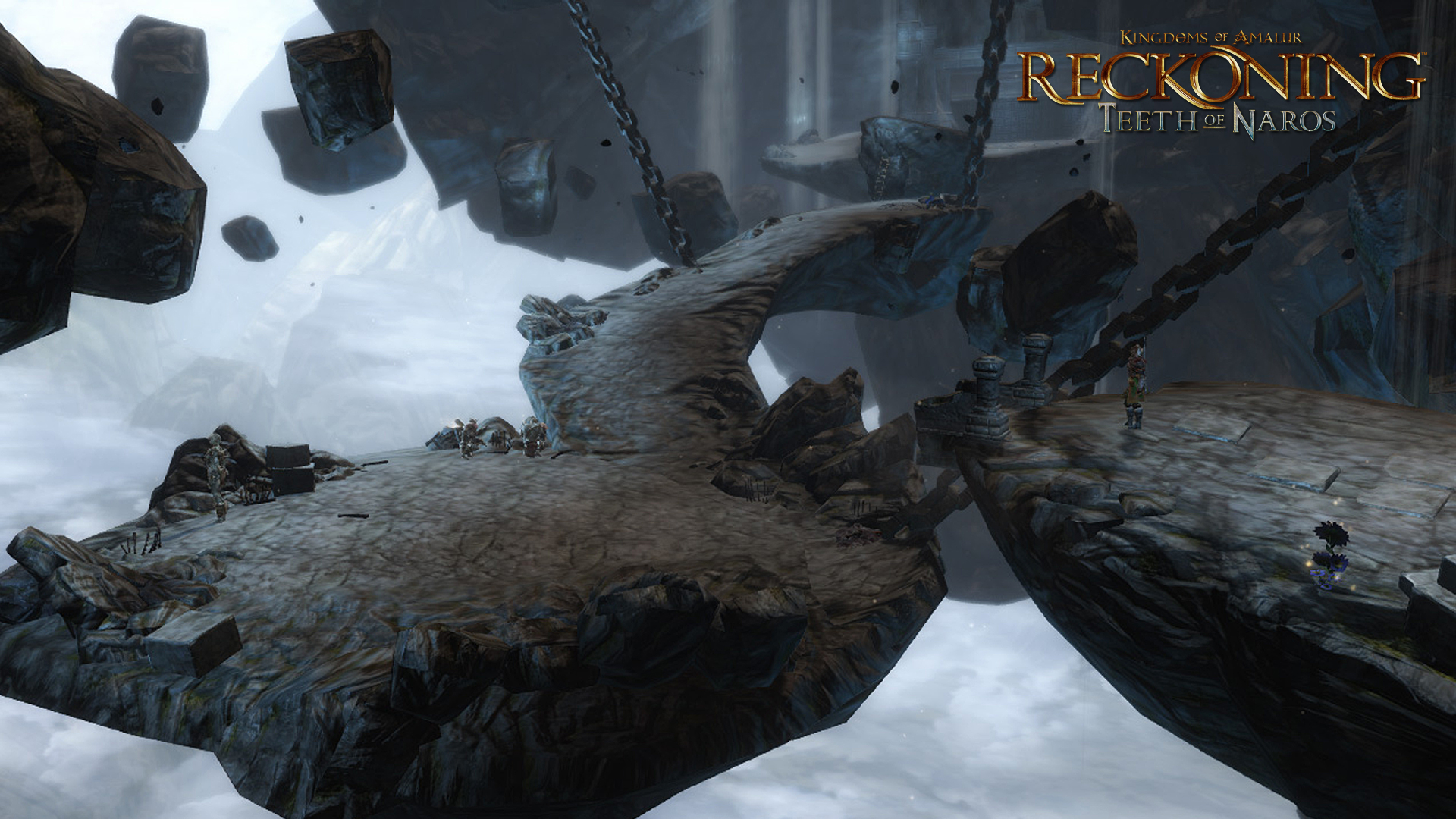 System Requirements:
Minimum:

Windows XP SP3, Vista SP2, 7 SP1 OS
Intel Core2 Duo running at 2.2GHz or greater; AMD Athlon 64 X2 5000+ running at 2.6GHz or greater CPU
2GB RAM for Vista/7 (1GB for XP)
NVIDIA GeForce 8800 GT 512MB or ATI Radeon HD3650 512MB or better GPU; Pixel Shader 3.0; Minimum Resolution Supported is 1280×720
DirectX 9.0C
10.5 GB free hard disk space
Online connection to activate and register the game

Recommended:

Windows XP SP3, Vista SP2, 7 SP1 OS
Intel Core 2 Quad running at 2.4GHz or greater; AMD Phenom X4 running at 2.6GHz or greater CPU
4GB RAM for Vista/7 (3GB for XP)
NVIDIA GeForce GTX260 1GB RAM or ATI Radeon HD4850 1GB RAM or better GPU; Pixel Shader 3.0
DirectX 9.0C
10.5 GB free hard disk space
Online connection to activate and register the game