What can we say more about this great game? After the mass success of Mortal Kombat which became a instant classic, the new approach from NetherReal Studios on superheroes seems to be the key to the next success. You'll be happy to find out that this is a region free release, thanks to xbox scene group – SWAG. Have a great fight. Enjoy!
UPDATE: Seems like the .r73 rar archive has a small size but it doesn't affect the iso file, just violates the scene rules so it's tagged as nuke as you can see below. Also keep in mind that this game has a minimal kernel requirement of v2.0.16202.0, so if you have problems launching the game is not because of the nuke, it's because of your xbox360 outdated dashboard. Have fun!
+NUKE »» Injustice.Gods.Among.Us.XBOX360-SWAG « invalid.rar.size
Genre: Fighting
Release Date: Apr 16, 2013
Platforms: Xbox360 | PS3 | Wii U
Gameplay Modes: Single-Player, Multi-Player
Developer: NetherRealm Studios
Ratings: Metacritic: N/A

Injustice.Gods.Among.Us.XBOX360-SWAG
1 DVD9 | 7.28 GB | swag-igua
Region: Free
Description: Injustice: Gods Among Us debuts as a bold new fighting game franchise that introduces a deep, original story featuring a large cast of favorite DC Comics icons such as Batman, Harley Quinn, Solomon Grundy, Superman, The Flash, Wonder Woman and many others. Set in a world where the lines between good and evil are blurred, players will experience heroes and villains engaging in epic battles on a massive scale.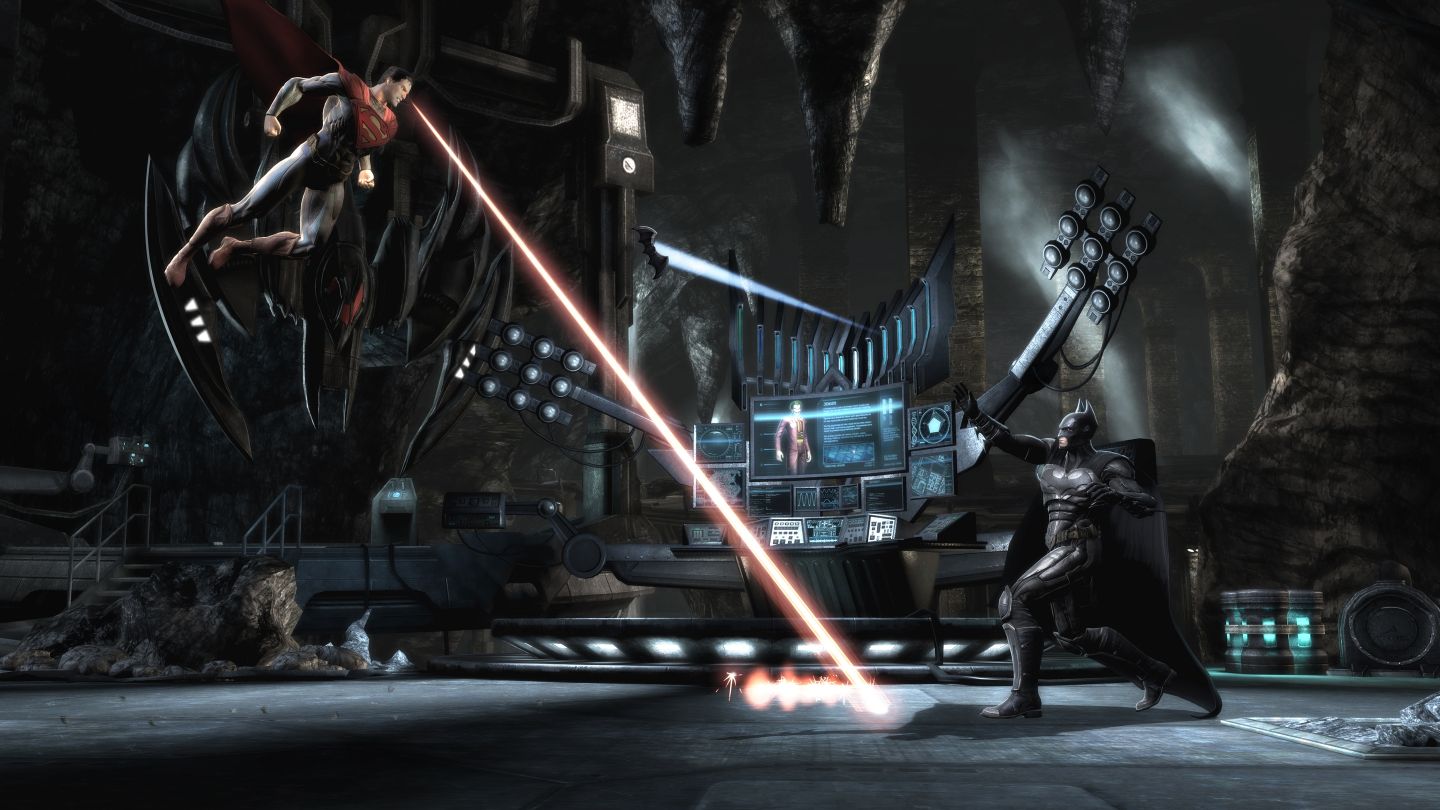 What if our greatest heroes became our greatest threat? Injustice: Gods Among Us introduces a bold new franchise to the fighting game genre from NetherRealm Studios, creators of the definitive fighting game Mortal Kombat. Featuring DC Comics icons such Batman, Cyborg, The Flash, Harley Quinn, Nightwing, Solomon Grundy, Superman and Wonder Woman, the latest title from the award-winning studio presents a deep original story. Heroes and villains will engage in epic battles on a massive scale in a world where the line between good and evil has been blurred.
The gameplay for Injustice: Gods Among Us involves one-on-one matches within a two-dimensional plane, although characters and backgrounds are rendered in a three-dimensional fashion. Each match consists of one round; however, each player has two health bars. The game uses a four-button control layout of light, medium, and heavy attacks, alongside a "character trait" button that activates a unique ability or attack designed to showcase each character.
For instance, Superman's trait provides a temporary stat boost, while Batman's trait summons a swarm of robotic bats. Ed Boon, the creative director of NetherRealm Studios, stated that characters roughly fall into two categories: "power characters", who rely on brute strength and innate abilities, and "gadget characters", who use weapons, items, and other external mechanisms to win
The story mode will be split into several chapters. As the narrative plays out, the player will swap between different characters. Minigames, such as quick time events, will also be incorporated into the story. The outcome of these minigames can impact an upcoming battle, such as giving the player a health advantage over the CPU opponent. Additional features include Battle Mode, comparable to the traditional arcade ladder, Versus Mode, and S.T.A.R. Labs, which includes 240 character-specific challenges of varying difficulty.
Online multiplayer will include "King of the Hill", a setup that allows up to eight players to spectate a match while waiting for their turn to fight, and a two-player online practice mode.Playing through any of the game's modes, including online matches with optional goal objectives, will net the player experience points that may be used to unlock alternate costumes, icons, achievements, and other rewards.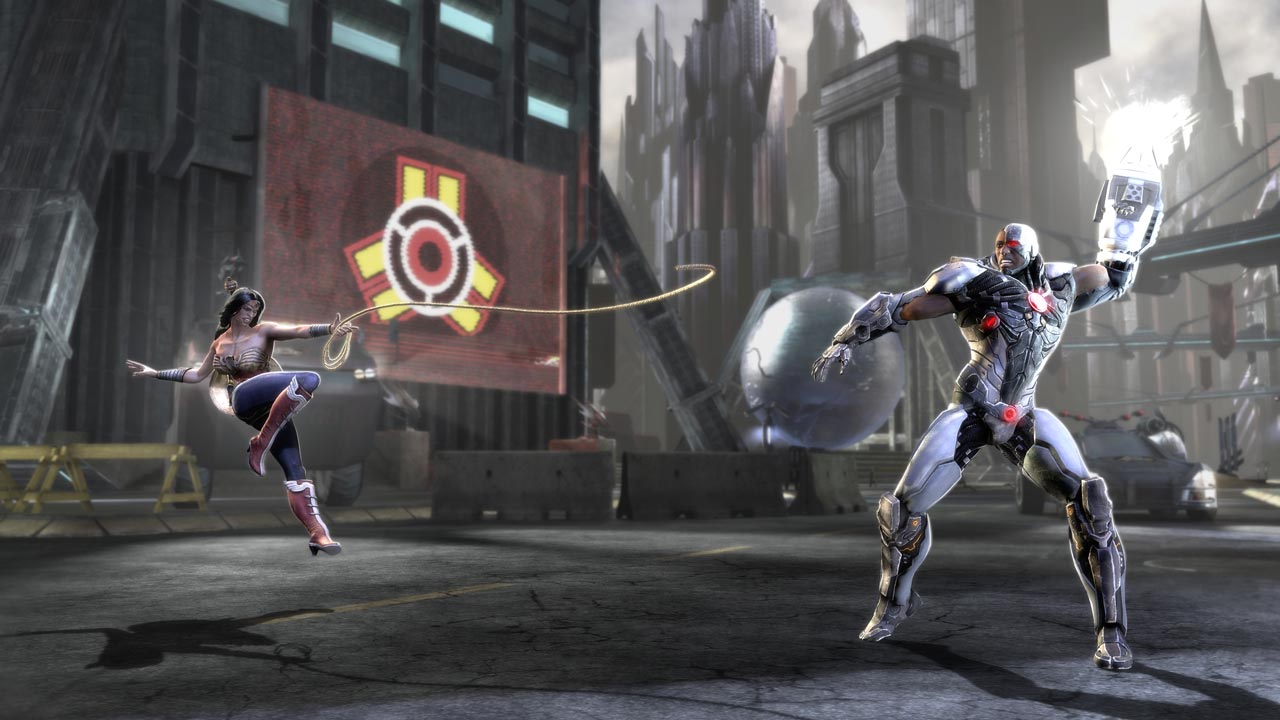 Features:
Robust DC Comics Roster. Engage in epic match-ups with a massive roster of DC Comics heroes and villains, including Batman, Cyborg, The Flash, Harley Quinn, Nightwing, Solomon Grundy, Superman and Wonder Woman.
Master God-Like Powers. Unleash each character's unique super powers with individual move-sets and environmental interactions.
Uncontainable Battles. Fight through multi-tiered fighting arenas by hurling opponents through buildings and launching them off cliffs.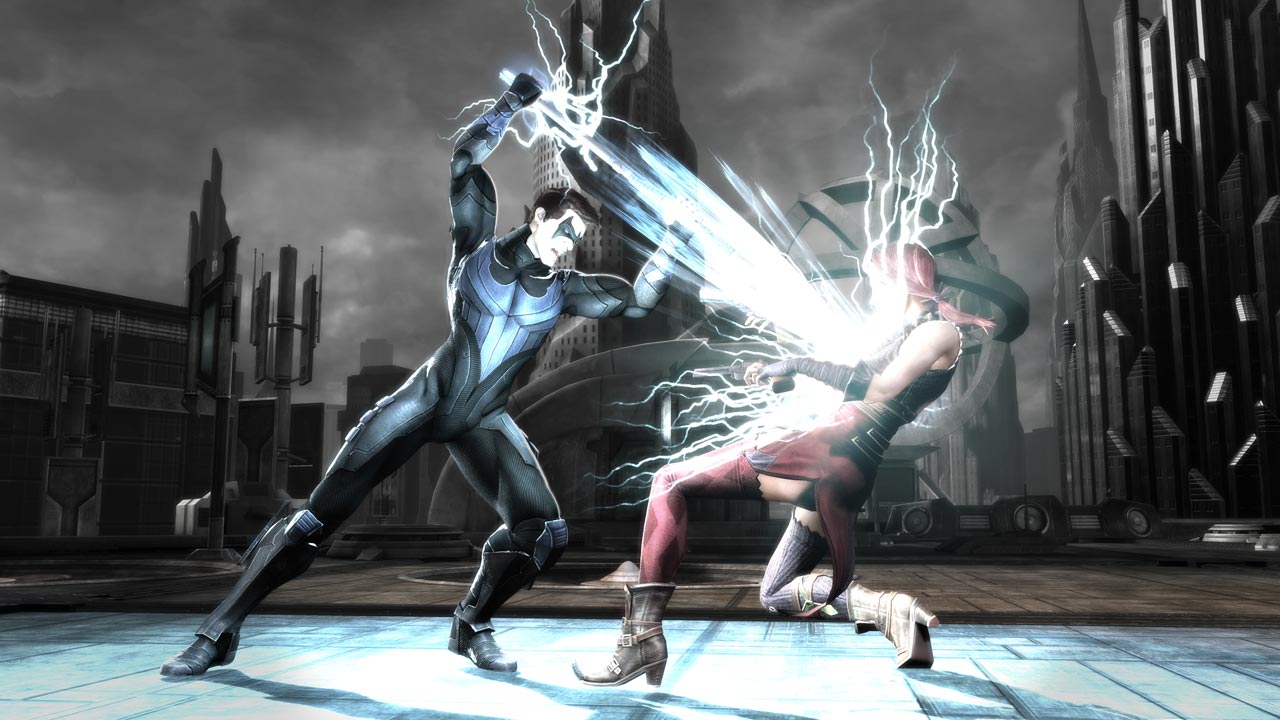 Original DC Comics Saga Set in Iconic Environments. Experience an authentic DC Comics storyline created in collaboration between NetherRealm Studios, DC Entertainment, and writers Justin Gray and Jimmy Palmiotti. Players will discover and do battle in numerous iconic locales pulled from DC Comics lore.
Destructive Fighter in which the World is a Weapon. Experience epic battles on a massive scale as players control the most powerful beings in the universe in destructible, interactive environments. Destroy elements of the world and use super powers to turn vehicles, buildings and more into powerful weapons.