FEZ is one of the best platforming experience from Xbox 360 available on the Xbox Live Arcade network. Now it's also available on PC, and by the first reviews this seems like a solid port which can add up to the experience of the game. FLT a group which releases blockbuster titles and good games took interest in this game so you can be sure that this is one great game. Enjoy!
Genre: Puzzle Platformer
Release Date: May 1, 2013
Platforms: PC | Xbox360
Gameplay Modes: Single-Player
Developer: Polytron Corp.
Ratings: Metacritic: 5.9 (2 critics)

FEZ-FLT
1 CD | 538.32 MB | flt-fez0
Protection: Steam
Description: Gomez is a 2D man on a voyage of discovery into the mysterious 3rd dimension. Change your perspective and look at the world in a different way.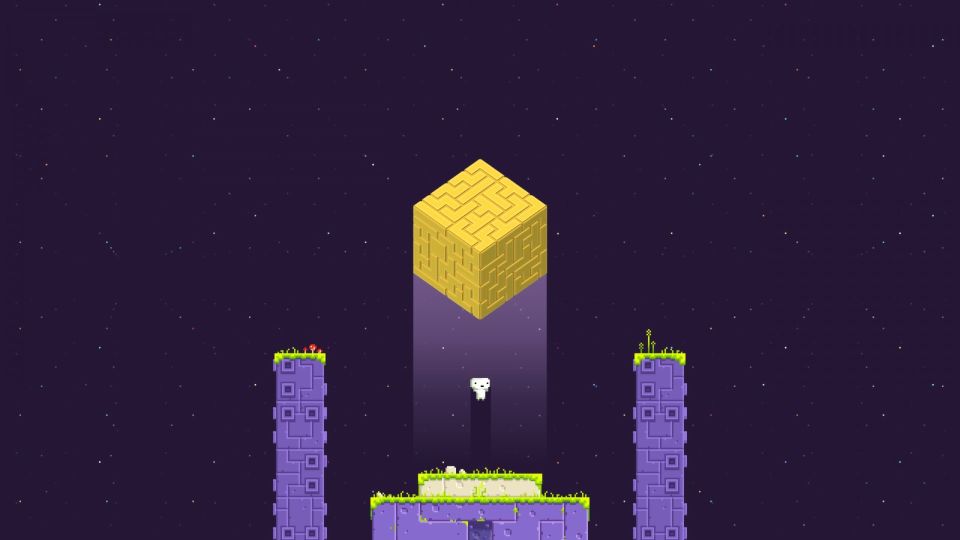 Gomez is a 2D creature living in a 2D world. Or is he? When the existence of a mysterious 3rd dimension is revealed to him, Gomez is sent out on a journey that will take him to the very end of time and space. Use your ability to navigate 3D structures from 4 distinct classic 2D perspectives. Explore a serene and beautiful open-ended world full of secrets, puzzles and hidden treasures. Unearth the mysteries of the past and discover the truth about reality and perception. Change your perspective and look at the world in a different way.
The goal of Fez is to collect 32 cubes, which have been scattered around the world, to rebuild the Hexahedron and restore Gomez's world before it is torn apart. Cubes and cube fragments are visible and can be collected by simply moving over them. Players can also collect 32 "anti-cubes" by solving various puzzles, many of which require some form of cryptanalysis.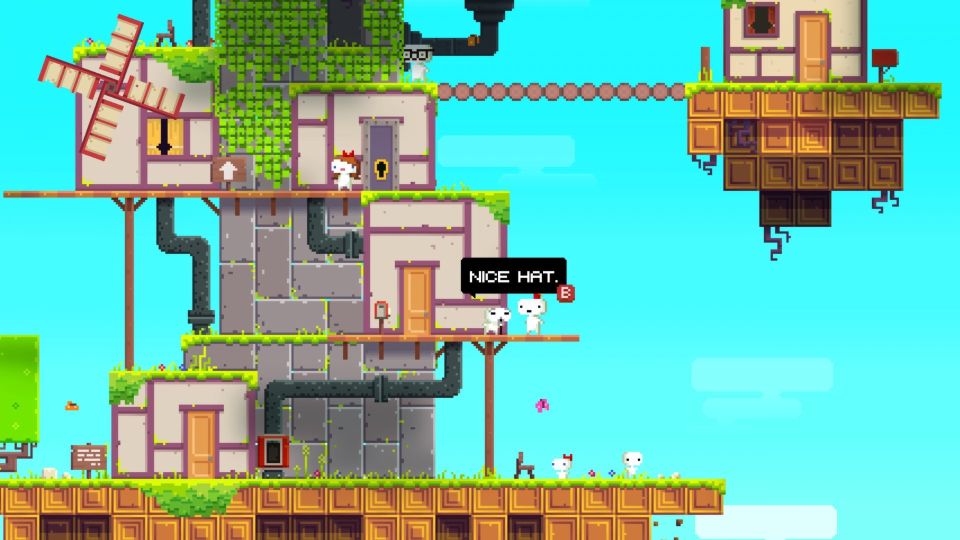 Features:
Explore a magical 3D world without conflict or enemies, rich with ambiance, a pleasant place to spend time in.
Go anywhere you please as there is no one path, no right or wrong way to play.
Rotate your perspective to navigate the complex environments, solve puzzles, and find secrets!
As the player collects cubes and anti-cubes, doors become unlocked and allow the player to access new areas. Fez is presented as a 2D platform game in which Gomez can walk, jump, climb and manipulate objects. However, the player can shift perspectives at any time, rotating the world 90 degrees relative to the screen. This reveals doors and passageways and causes platforms to realign on the screen.
Since depth is not a factor in the 2D gameplay, the player can (and must) take advantage of this mechanic to perform actions that would normally be impossible in a true 3D world. (For example, while standing on a floating platform, shifting the perspective 90 degrees allows Gomez to jump to another platform that had previously been on the opposite side of the screen. Rotating back to the original perspective after the jump reveals that Gomez has moved a great distance.)