Another highly anticipated game hits the scene which adds up to the already busy end of year for gamers all over the world. Today it's about Far Cry 3, a first person shooter which already has amazing reviews and manages to bring the series to the top. After the earlier release for PS3 by group DUPLEX, it's time for COMPLEX to make their appearance on the xbox360 scene. If you're a gamer, your only care this days should be about organizing your time to play all those good games.
Have a lot of fun!
Genre: Action-Adventure 1st Person Shooter on Open World
Release Date: Dec 4, 2012
Platforms: Xbox360 | PS3 | PC
Gameplay Modes: Single-Player, Multi-Player, Co-op
Developer: Ubisoft Montreal
Ratings: Metacritic: N/A

Far.Cry.3.XBOX360-COMPLEX
1 DVD9 | 8.14 GB | cpx-fc3
Region: Free
Description: With Far Cry 3, players step into the shoes of Jason Brody, a man alone at the edge of the world, stranded on a mysterious tropical island. In this savage paradise where lawlessness and violence are the only sure thing, players dictate how the story unfolds, from the battles they choose to fight to the allies or enemies they make along the way. As Jason Brody, players will slash, sneak, detonate and shoot their way across the island in a world that has lost all sense of right and wrong.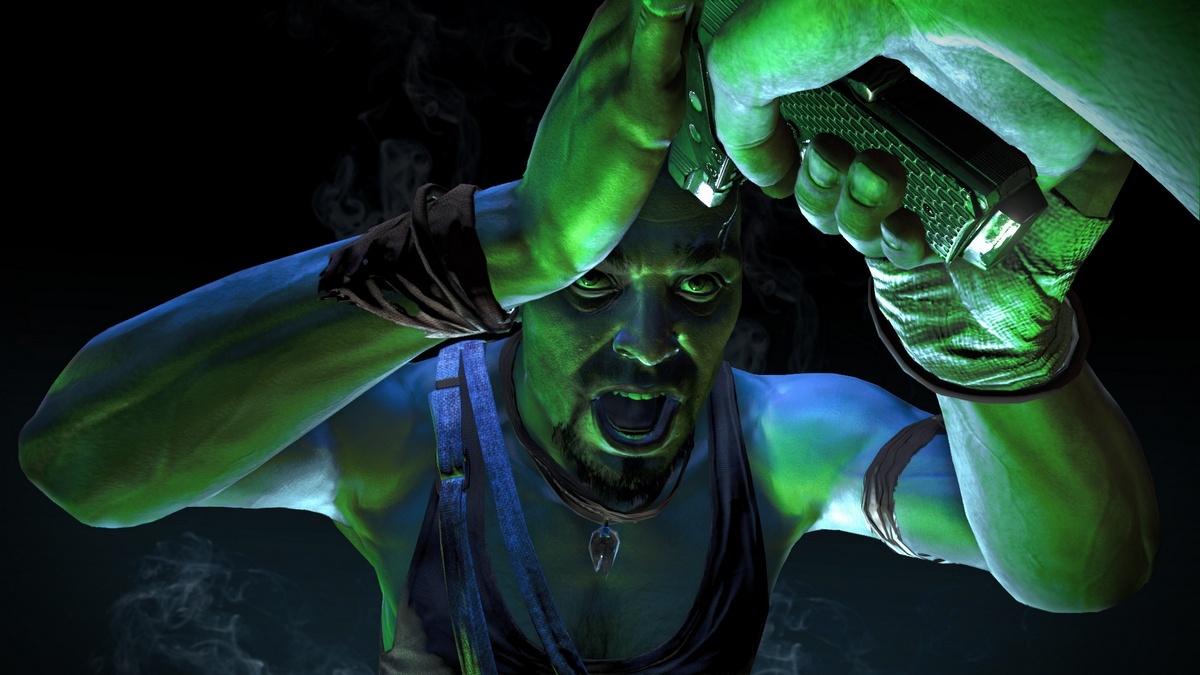 Beyond the reach of civilization lies a lawless island ruled by violence. This is where you find yourself stranded, caught in a bloody conflict between psychotic warlords and indigenous rebels. Struggling to survive, your only hope of escape is through the muzzle of a gun.
Discover the island's dark secrets and take the fight to the enemy; improvise and use your environment to your advantage; and outwit its cast of ruthless, deranged inhabitants. Beware the beauty and mystery of this island of insanity…
You'll need more than luck to escape alive.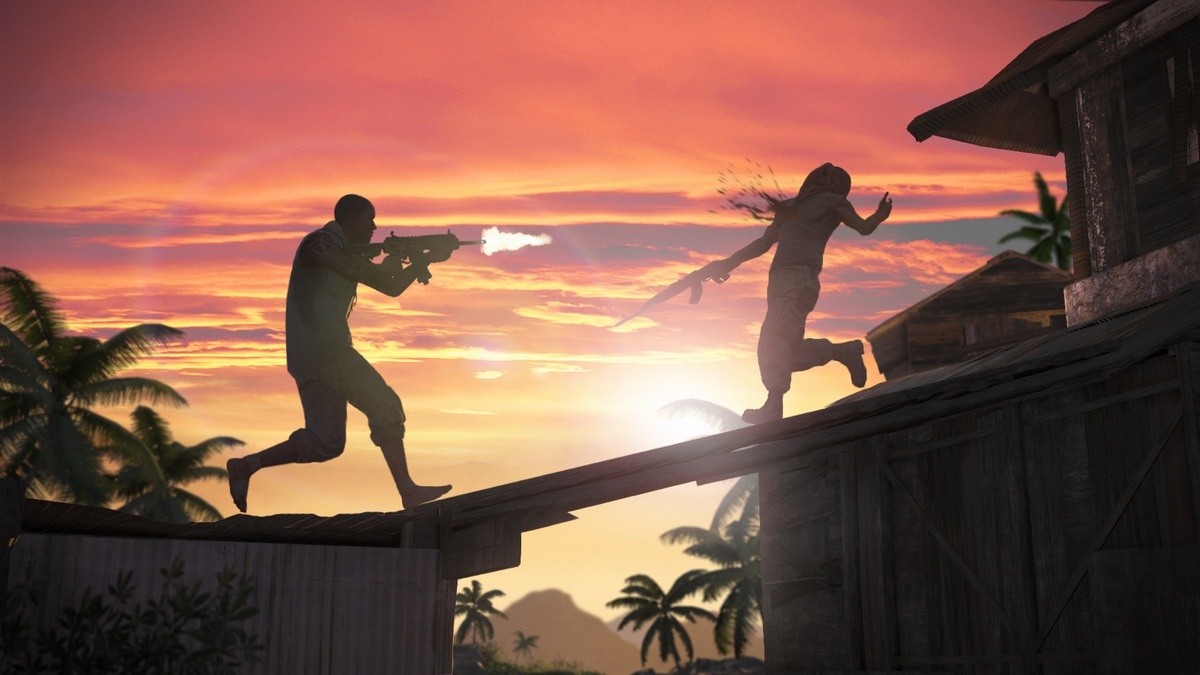 Features:
AN OPEN WORLD FIRST-PERSON SHOOTER. Create your own FPS adventure. Customize your weapons, your skills and your approach to each mission, whether you favor intense run-and-gun action, stealthy close-up takedowns or long-range sniping.
AN ISLAND OF DANGER AND DISCOVERY. Explore a diverse island playground, from mountain ranges and swampy grasslands to white sandy beaches. Discover relics, hunt exotic animals, play mini-games and travel quickly by land, sea or air. Fight your way through the island's towns, temples, river ports and more!
UNCOVER A MEMORABLE STORY AND AN INSANE CAST OF CHARACTERS. Encounter an engaging and disturbed cast of characters as you take a gritty journey to the dark side of humanity, written by a Writers Guild Award winner.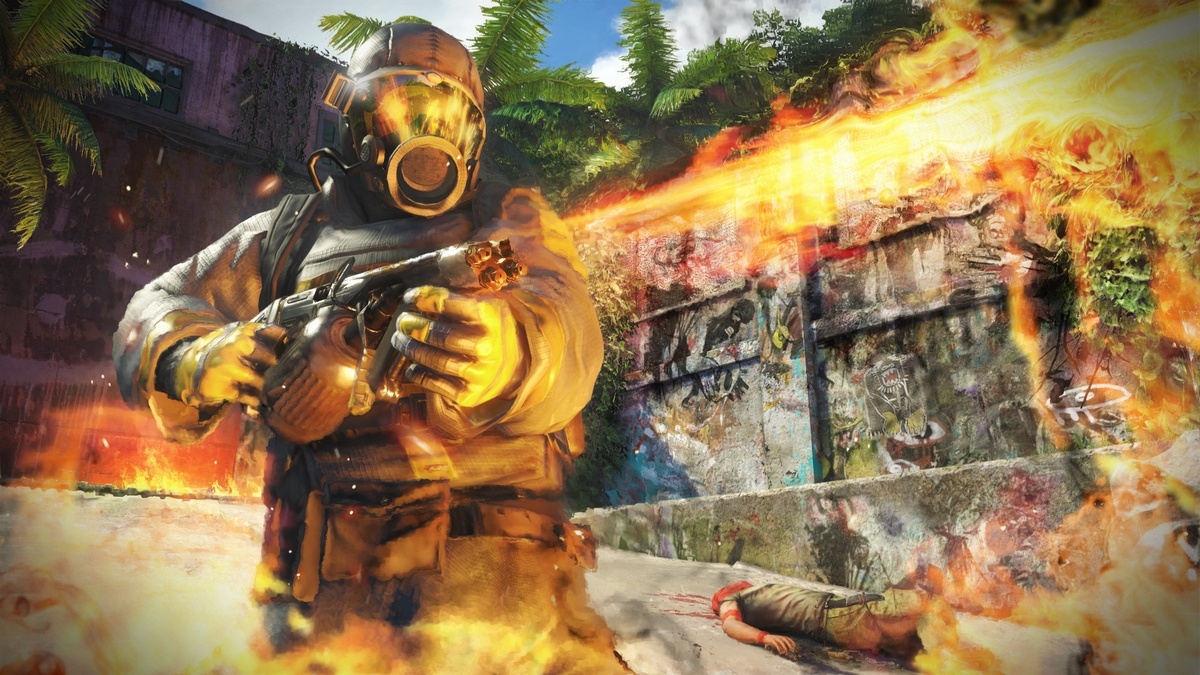 PLAY WITH FRIENDS IN A FULL CO-OP CAMPAIGN. Play online or split screen and team up in a four-player campaign which challenges you to be your best and work together to prevail. Experience the island through the eyes of a wayward crew in their own quest to survive against the odds.
A DIFFERENT BREED OF MULTIPLAYER. Innovative multiplayer rewards skill and team play. To level up, players must support each other by boosting with battle cries, reviving teammates and calling in support weapons. After each match, players have the choice to punish or show mercy for their foes in fun and twisted ways, choreographed with interactive cutscenes.
USE THE MAP EDITOR TO CREATE AND ACCESS NEW CONTENT. The powerful and easy-to-use Far Cry® Map Editor is back, with new and improved features. A community of mapmakers ensures a constant stream of all-new content with the very best being showcased for the whole world to enjoy. Using the included tools, you too can make amazing maps, quickly and easily.
CUTTING-EDGE GRAPHICS AND GAMEPLAY. Far Cry® 3 is being developed by the world-class game designers who brought you such critically acclaimed titles as Assassin's Creed® 2, Assassin's Creed® Brotherhood, and World in Conflict®.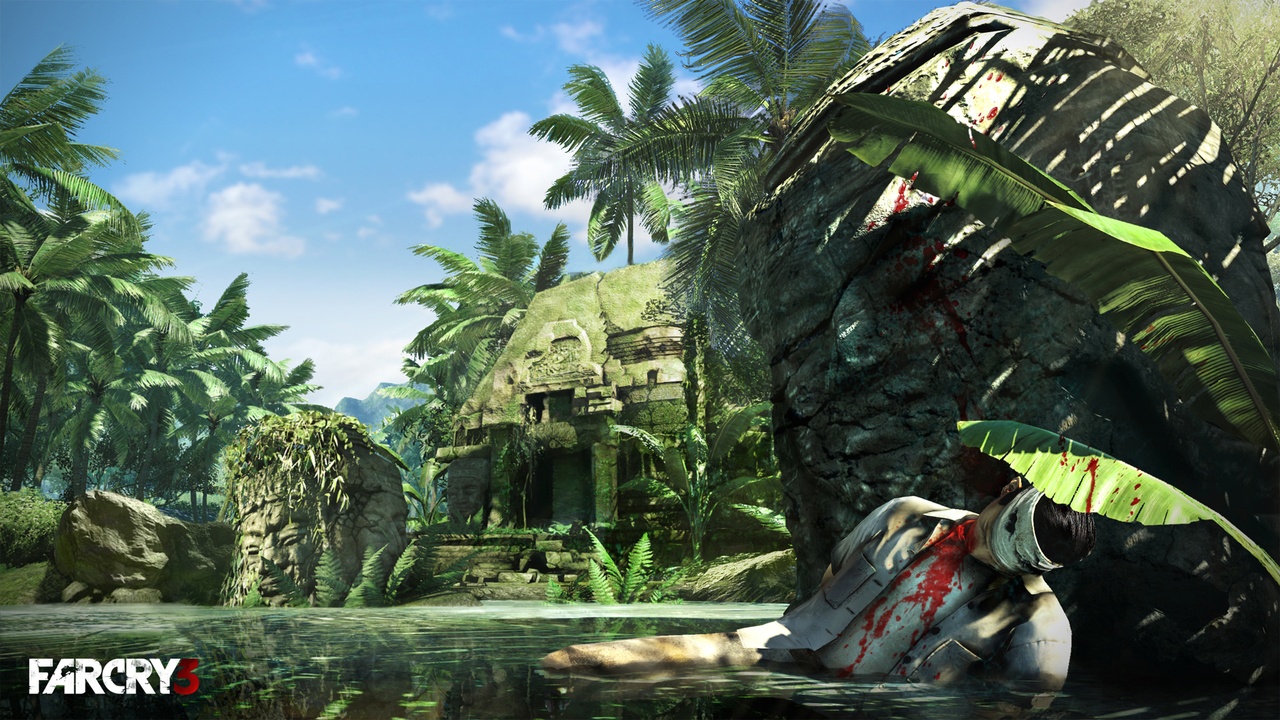 Exact your revenge. When the captain of a seedy cruise ship sells out to the psychotic island pirates – you and your crewmates spring to action. Hunt down the rogue captain and get back what's rightfully yours – the ship's safe full of valuables.
Four Playable Characters. Disgraced and forgotten, the courageous crew set out to escape their pasts and establish new lives. Now, forced into a bloody conflict, they will have to evoke skills from their shady history to eliminate the pirates. You'll be able to play as any of four new characters.

Unique Campaign Chapters. You and your friends will journey through six distinct co-op campaign chapters that will lead you closer to the stolen money, and in a turn, deeper into the island of insanity.

Cooperate and compete. Although co-op is mainly about team-play, there are also unique challenges where you'll compete with your team-mates for top scores & bragging rights.