Group RELOADED released the "Far Cry 3: Blood Dragon" for PC. Far Cry 3: Blood Dragon takes the open-world island of Ubisoft's 2012 shooter, squashes it into a single-player game (you don't need Far Cry 3 to play it) that takes around eight hours to rinse 100 percent, and gives it a 1980s overlay. While there are references and parallels, there's no narrative tie to Far Cry 3 beyond a sense of the real "definition of insanity."
Genre: Sci-Fi, Action-Adventure First Person Shooter
Release Date: Apr 30, 2013
Platforms: PC | Xbox360 | PS3
Gameplay Modes: Single-Player
Developer: Ubisoft Montreal
Ratings: Metacritic: N/A

Far.Cry.3.Blood.Dragon-RELOADED
1 DVD5 | 3.11 GB | rld-fc3bd
Protection: UbiDRM
Description: Far Cry 3: Blood Dragon is THE Kick-Ass Cyber Shooter. Welcome to an 80's vision of the future. The year is 2007 and you are Sargent Rex Colt, a Mark IV Cyber Commando. Your mission: get the girl, kill the baddies, and save the world.
Experience every cliché of a VHS era vision of a nuclear future, where cyborgs, blood dragons, mutants, and Michael Biehn (Terminator, Aliens, Navy Seals) collide.
The year is 2007. It is the future.
You are Sergeant Rex Colt: Mark IV Cyber Commando and Earth has been ravaged by a nuclear war which erupted in the 90s. The east vs. west conflict has raged for generations, and humanity continues to struggle to progress after a disastrous decade. New paths for peace must be found, and the US cyborg army may have found a solution: a powerful bioweapon on a distant island. Your mission is to gather information and figure out what the hell is going on.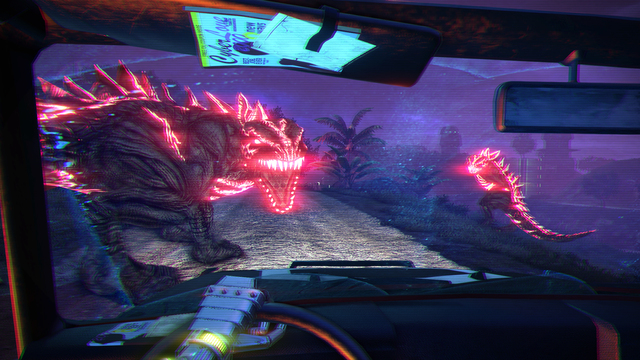 Features:
A kick-ass cyber shooter.
There's only one force powerful enough to stop an army of rampaging killer cyborgs, mutated scientists, metal sharks, and vicious Blood Dragons that shoot lasers from their eyes – that force is you. Your name is Sergeant Rex Power Colt, a Mark IV Cyber Commando. Lock and load as you and your seven favorite fully customizable killing implements tackle a bizarre open world island crawling with evil. Take down the enemy with ninja stars, guns, or even just good old explosives. Your battle. Your way. Their tough luck.
Get the girl, kill the bad guys, and save the world.
As Sergeant Rex Colt, you are part man, part machine, and all American. You are a state-of-the-art Mark IV cyber commando on a mission of vengeance. You're out to bring down your old commanding officer and his battalion of ruthless killer cyborgs, and you'll stop at nothing to get the job done.
Wrapped up in every cliché from the VHS era.
Hollywood action icon Michael Biehn (The Terminator, Aliens, and The Abyss), returns in this explosive 1980s-style sci-fi vision of a dark future where cyborgs and mutants collide. So turn off your VCR, plug in your video game cabinet, and get ready to experience all the thrills of Far Cry 3 Blood Dragon in full stereophonic sound.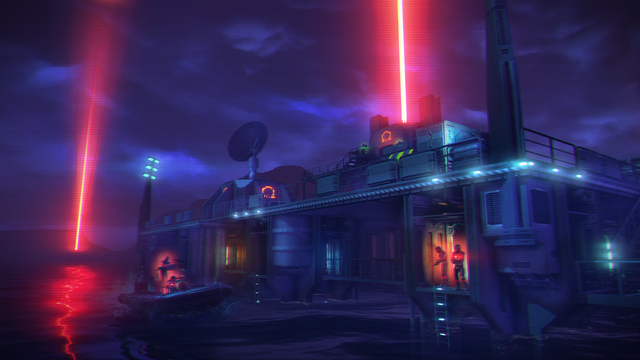 System Requirements
Minimum:
OS: Windows® XP (SP3) / Windows Vista® (SP2) / Windows® 7 (SP1) / Windows® 8
Processor: 2.66 GHz Intel® Core™2 Duo E6700 or 3.00 GHz AMD Athlon™ 64 X2 6000+
Memory: 2 GB
Graphics: 512 MB DirectX® 9.0c–compliant
DirectX®: DirectX® 9.0c
Hard Drive: 3 GB HD space
Sound: DirectX 9.0c–compliant
Perpherals Support: Windows-compatible keyboard, mouse, optional controller.
Recommended:
OS: Windows® XP (SP3) / Windows Vista® (SP2) / Windows® 7 (SP1) / Windows® 8
Processor: 2.93 GHz Intel® Core™ i3-530 or 3.10 GHz AMD Phenom™ II X2 550 or better
Memory: 4 GB
Graphics: 1024 MB DirectX 11–complaint or higher
DirectX®: DirectX® 11
Hard Drive: 3 GB HD space
Sound: 5.1 surround sound
Perpherals Support: Windows-compatible keyboard, mouse, Xbox 360 Controller for Windows