Some instant nostalgia right here! This game will send you back in time using everything popular cliché from the 80″ VHS movies, of course if you were adult back then or even born, so yes this games it's not for everybody but can get some younger audience too. It looks like a DLC for Far Cry 3 but that is not the case here, and in my opinion there are some parts of the games which manage to outrun the primary game. DUPLEX delivers a cracked PSN version with a easy install. Have fun and don't forget:
Install farcry3blooddragon.pkg and the cracked .pkg inside duplex.zip .Note this not a DLC. You don't need Far Cry to play, this is a standalone expansion. Requires CFW 4.30
Genre: Sci-Fi, Action-Adventure First Person Shooter
Release Date: Apr 30, 2013
Platforms: PC | Xbox360 | PS3
Gameplay Modes: Single-Player
Developer: Ubisoft Montreal
Ratings: Metacritic: N/A

Far.Cry.3.Blood.Dragon.PSN.PS3-DUPLEX
Internal HDD | 1.74 GB | duplex-fcryblood
Protection: PSN
Description: Far Cry 3: Blood Dragon is THE Kick-Ass Cyber Shooter. Welcome to an 80's vision of the future. The year is 2007 and you are Sargent Rex Colt, a Mark IV Cyber Commando. Your mission: get the girl, kill the baddies, and save the world.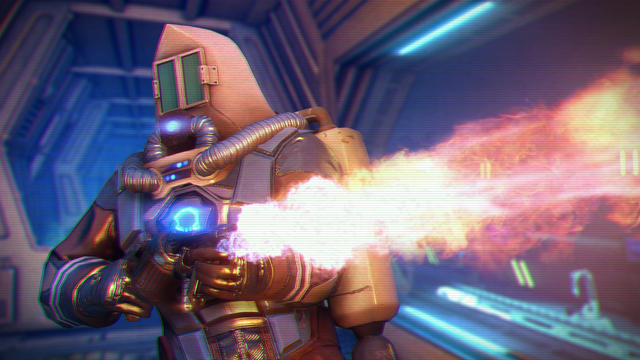 Experience every cliché of a VHS era vision of a nuclear future, where cyborgs, blood dragons, mutants, and Michael Biehn (Terminator, Aliens, Navy Seals) collide.
The year is 2007. It is the future.
You are Sergeant Rex Colt: Mark IV Cyber Commando and Earth has been ravaged by a nuclear war which erupted in the 90s. The east vs. west conflict has raged for generations, and humanity continues to struggle to progress after a disastrous decade. New paths for peace must be found, and the US cyborg army may have found a solution: a powerful bioweapon on a distant island. Your mission is to gather information and figure out what the hell is going on.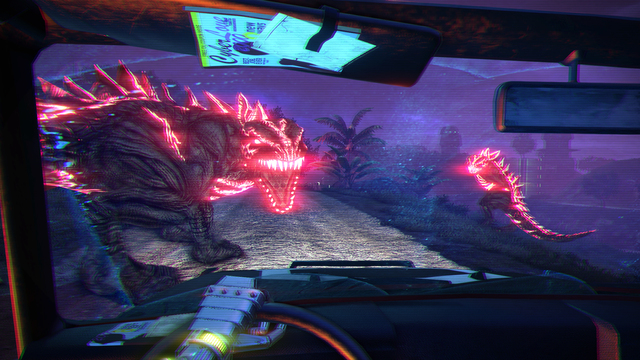 Features:
A kick-ass cyber shooter.
There's only one force powerful enough to stop an army of rampaging killer cyborgs, mutated scientists, metal sharks, and vicious Blood Dragons that shoot lasers from their eyes – that force is you. Your name is Sergeant Rex Power Colt, a Mark IV Cyber Commando. Lock and load as you and your seven favorite fully customizable killing implements tackle a bizarre open world island crawling with evil. Take down the enemy with ninja stars, guns, or even just good old explosives. Your battle. Your way. Their tough luck.
Get the girl, kill the bad guys, and save the world.
As Sergeant Rex Colt, you are part man, part machine, and all American. You are a state-of-the-art Mark IV cyber commando on a mission of vengeance. You're out to bring down your old commanding officer and his battalion of ruthless killer cyborgs, and you'll stop at nothing to get the job done.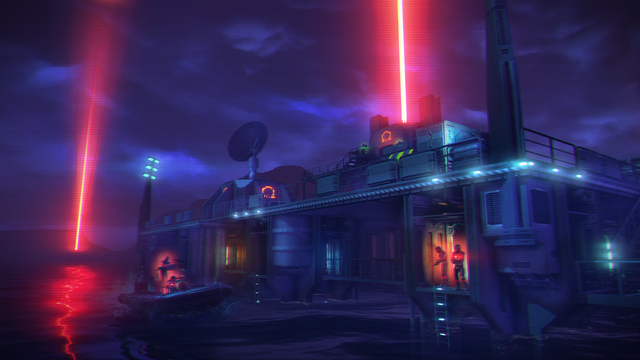 Wrapped up in every cliché from the VHS era.
Hollywood action icon Michael Biehn (The Terminator, Aliens, and The Abyss), returns in this explosive 1980s-style sci-fi vision of a dark future where cyborgs and mutants collide. So turn off your VCR, plug in your video game cabinet, and get ready to experience all the thrills of Far Cry® 3 Blood Dragon in full stereophonic sound.
Playing Far Cry 3 Blood Dragon does not require a copy of Far Cry 3.