The indie genre has some major advantages and some disadvantages, but with this game you can see the good parts of being an independent company especially the freedom of expression and the power of imagination. Be aware, this title, like any other indie games is not for everybody, you'll either love it all the way or hate it 100%. But first of all you'll need to check it to make a decision so this is where FLT comes into scene with this small release. Have a lot of fun!
Genre: Survivor Sandbox
Release Date: Apr 23, 2013
Platforms: PC | Mac | Unix
Gameplay Modes: Single-Player
Developer: Klei Entertainment
Ratings: Metacritic: 9.1 (0 critics)

Dont.Starve-FLT
1 CD | 227.6 MB | flt-dont
Protection: Steam
Description: Don't Starve is an uncompromising wilderness survival game full of science and magic. The game's goal is surviving for the longest time, while avoiding starvation, insanity, and hostile enemies.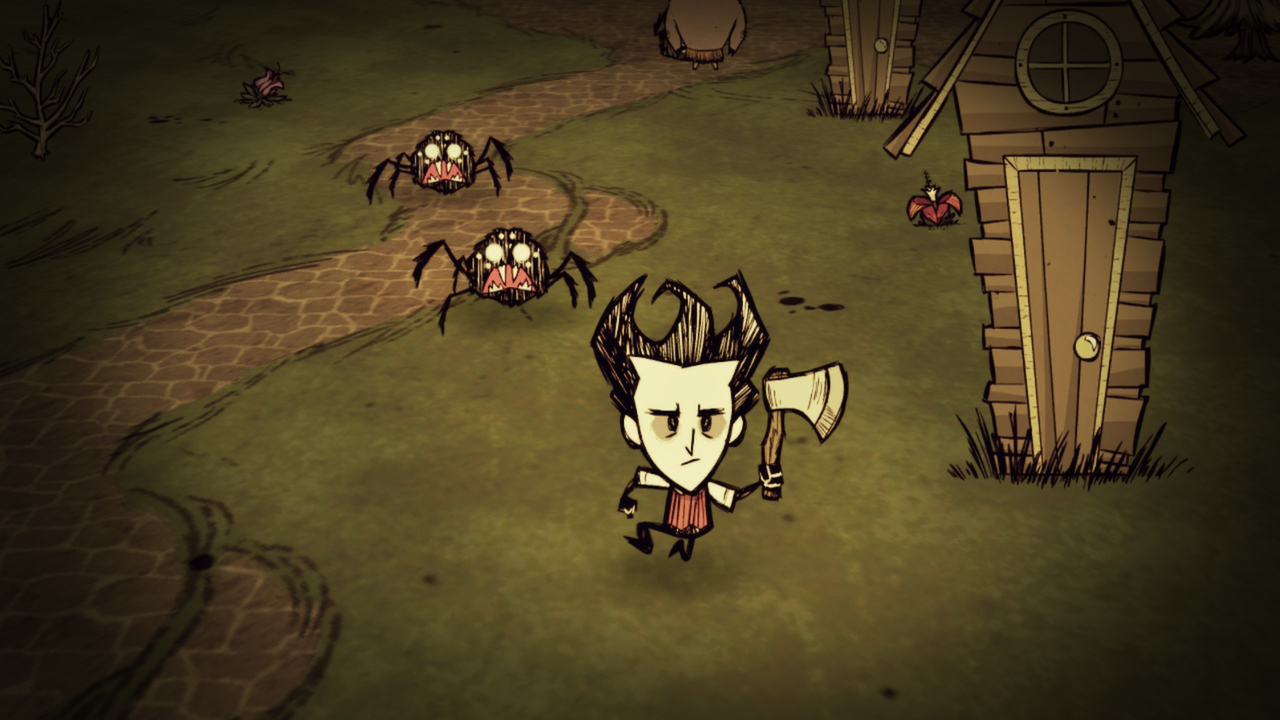 The player can collect and craft a variety of tools and items as well as build various structures to aid in surviving. An "adventure mode" is also included in the game, which presents increasingly difficult levels for the player to complete.
You play as Wilson, an intrepid Gentleman Scientist who has been trapped by a demon and transported to a mysterious wilderness world. Wilson must learn to exploit his environment and its inhabitants if he ever hopes to escape and find his way back home.
Enter a strange and unexplored world full of strange creatures, dangers, and surprises. Gather resources to craft items and structures that match your survival style. Play your way as you unravel the mysteries of this strange land.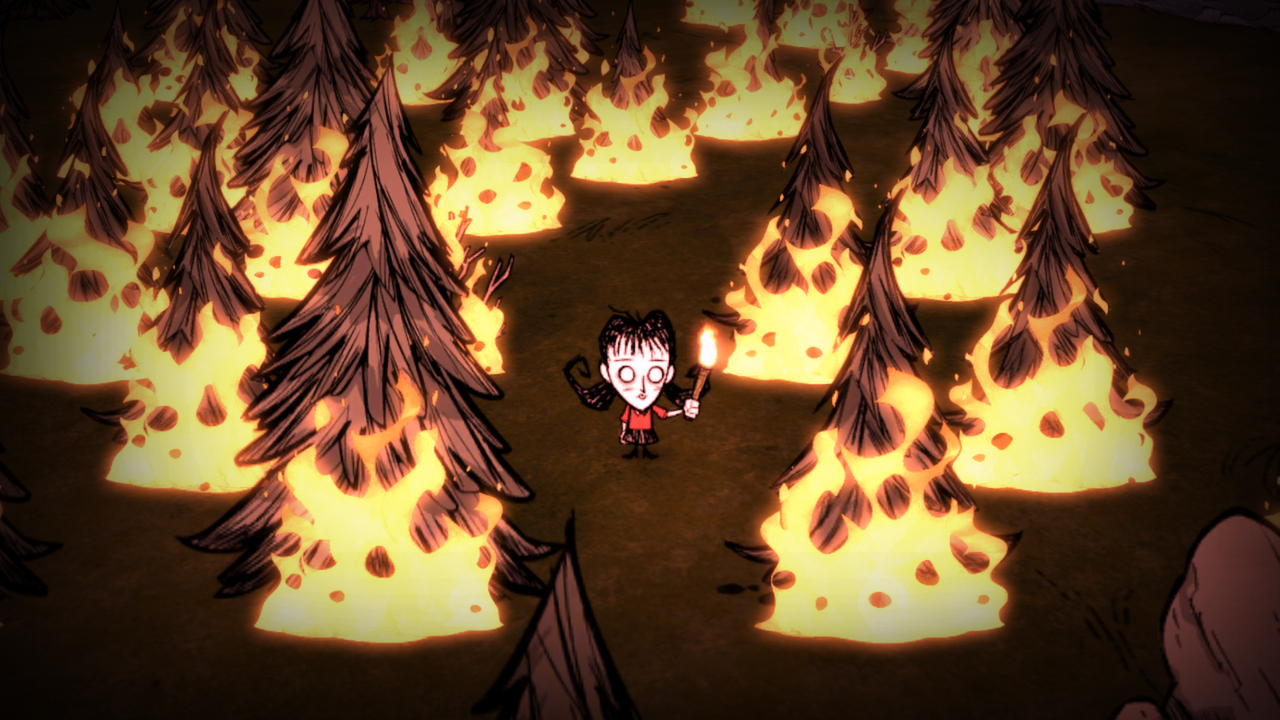 Features:
Uncompromising Survival & World Exploration: No instructions. No help. No hand holding. Start with nothing and craft, hunt, research, farm and fight to survive.
Constant Updates: Join an active community that continues to help shape the game as new content is added!
Dark and Whimsical Visuals: 2D characters and odd creatures inhabiting a unique 3D world.
Randomly Generated New Worlds: Want a new map? No problem! At any time you can generate a new living and breathing world that hates you and wants you to die.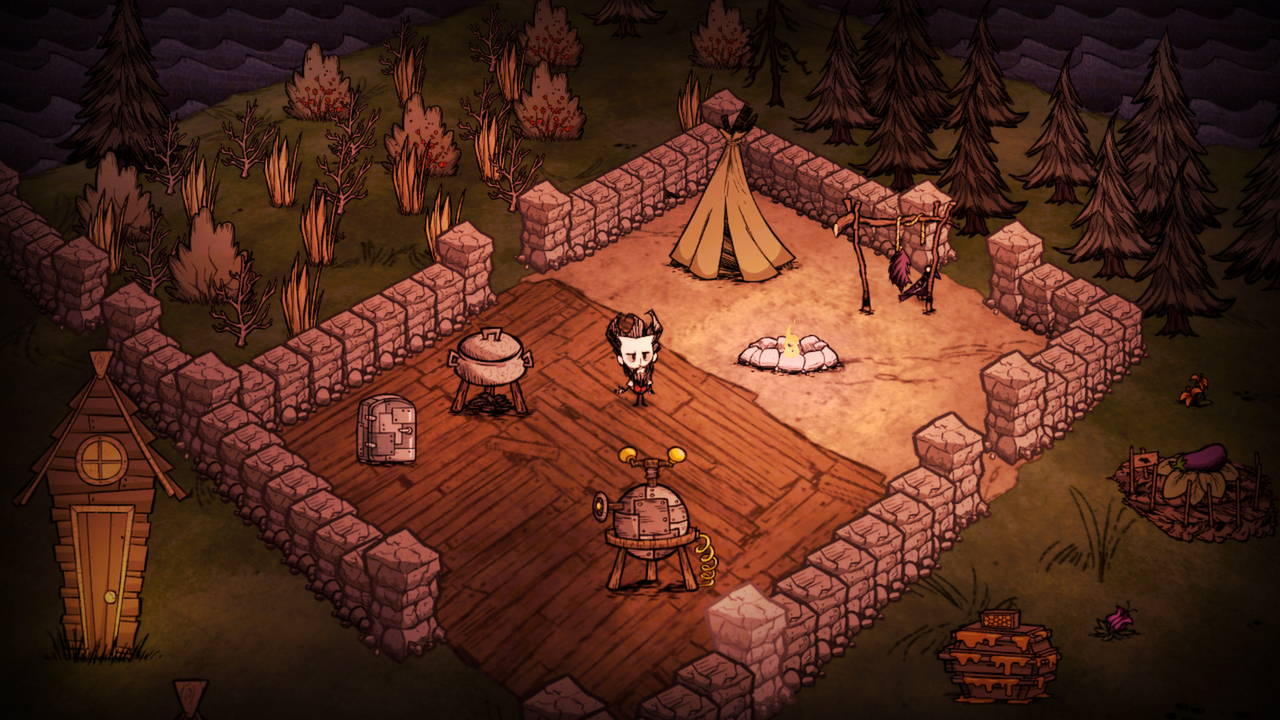 Minimum PC System Requirements:
OS: Windows XP/Vista/Windows 7/Windows 8
Processor: 1.7+ GHz or better
Memory: 1+ gigs of RAM GB RAM
Graphics: Radeon HD5450 or better; 256 MB or higher
DirectX®: 9.0c
Hard Drive: 500 MB HD space
Sound: 100% DirectX9.0c compatible sound card and drivers
Minimum Mac System Requirements:
OS: Lion (OSX 10.7.X)
Processor: 2.0 GHz Intel
Memory: 4 GB RAM
Graphics: 256 MB NVidia or ATI graphics card
Hard Drive: 512 MB Free Space
Additional: Not recommended for Intel GMA Graphics or Mac Minis or early-generation MacBooks
Minimum Linux System Requirements:
Processor: 1.7+ GHz or better
Memory: 1+ gigs of RAM GB RAM
Graphics: Radeon HD5450 or better; 256 MB or higher
Hard Drive: 500 MB HD space