Dishonored was one of the best games from last year and also a big surprise with a fresh approach  on the stealth gameplay. The first DLC is here and it offers a twist in the original story which should last you a few good hours. In the release, scene group RELOADED, also included the third update for the game. You can find the changes posted in this articles. Also keep in mind that you need the original. Have fun!
Genre: Stealth Action-Adventure
Release Date: Apr 16, 2013
Platforms: PC | Xbox360 | PS3
Gameplay Modes: Single-Player
Developer: Arkane Studios
Ratings: Metacritic: N/A

Dishonored.Update.3.and.The.Knife.of.Dunwall.DLC-RELOADED
1 DVD5 | 3.08 GB | rld-disu3dlc
Protection: Steam
Description: In Dishonored: The Knife of Dunwall take on the role of Daud, the legendary assassin who killed the Empress. This second add-on pack for the award-winning first person action game from Arkane Studios gives you a new perspective on Daud, and access to his weapons, gadgets, allies and supernatural abilities.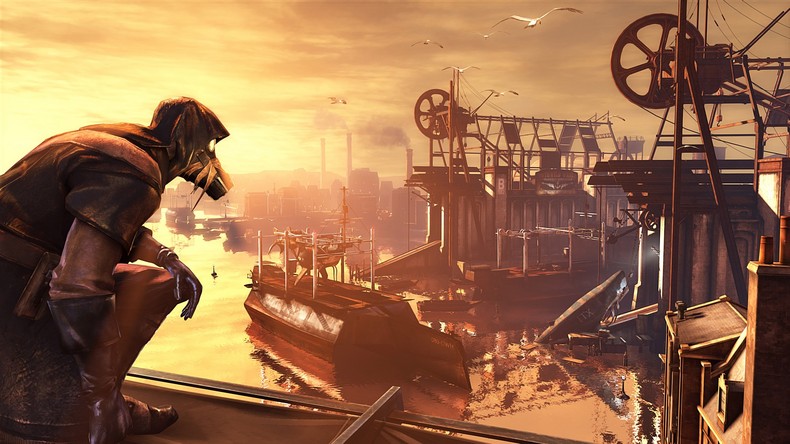 After assassinating the Empress, and forever changing the fate of Dunwall, you embark on a search for redemption. The Outsider reveals the key to your atonement, but who – or what – is Delilah? Accompanied by the Whalers, your loyal band of mercenary assassins, your search will take you through never-before-seen districts of Dunwall as you face off against new and terrible foes. Employ a unique arsenal that enhances Dishonored's dynamic combat, mobility and stealth systems. In the struggle to hang onto the last shred of your humanity, the choices you make will ultimately determine your fate.
The story add-on allows the player to play as Daud, the leader of the clan of supernatural assassins known as The Whalers. Seeking redemption for killing the Empress, Daud is given a directive by the Outsider: unravel the mystery behind Delilah. Daud sets out on a journey that includes stops in familiar places (the Whalers' base in the Flooded District) as well as areas of Dunwall not seen in Dishonored's main story (the Legal District and the Rothchild Slaughterhouse).
Like Corvo, Daud is imbued with supernatural powers by the Outsider. Some of them are new, like Summon Assassin, which lets the player call in acolytes for assistance in combat. Others are variations on Corvo's abilities, such as Void Gaze — which highlights Runes and Bone Charms — and Blink, which, when used, will now completely stop time. Daud also has an array of gadgets at his disposal, including Choke Gas, an attack that dazes enemies, and Arc Mines.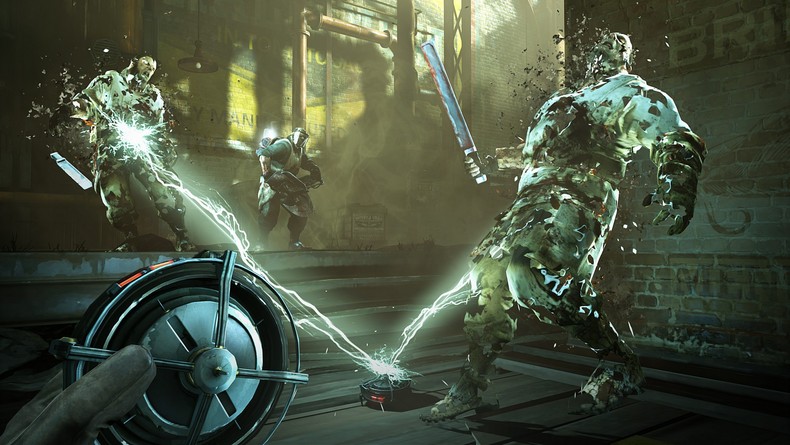 Features:
New Powers, Weapons and Gadgets
The mark of the Outsider empowers you with unique supernatural abilities. Call upon the Whalers to assist in combat with 'Summon Assassin', track down hidden Runes and Bone Charms with 'Void Gaze' and learn to use new variations to powers, including 'Blink'. To aid in your dangerous exploits your customized arsenal of weapons and gadgets will include Chokedust to daze your enemies, whale oil powered Stun Mines to shock your targets, and a concealed Wristbow to launch sleep darts and explosive bolts.
Make your way through the Legal District and infiltrate the Rothwild Slaughterhouse, a steaming factory filled with colossal whale carcasses and their hulking butchers. Revisit the decaying Flooded District, the location of Daud's hidden base, first seen in the original game. Return to the scenes of key events in Dishonored with a new perspective, including the fateful moment that sets off Corvo's journey.
On your search for answers, approach each mission with your own style. Your redemption – or your turn towards darkness – depends on your skills and the decisions you make. Discover the mystery behind Delilah in this stand-alone chapter, and then conclude Daud's story in the upcoming final add-on, The Brigmore Witches.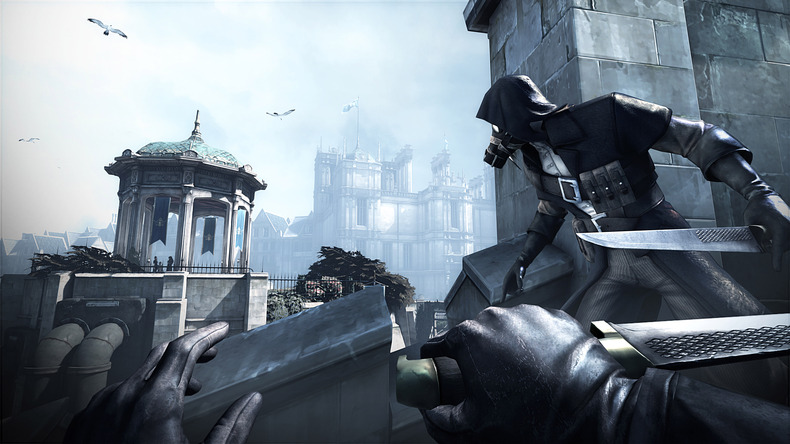 What's new in Update 3:
Bug Fixes (Dunwall City Trials)
Fixes a bug in Back Alley Brawl challenge where live grenade remains in player's hand when restarting match.
Fixes a rare bug in Back Alley Brawl challenge where restarting match while cooking grenade causes disabled left hand.
Fixes a rare bug in Back Alley Brawl challenge where you can fall down into The Void.
Fixes a rare bug in Back Alley Brawl challenge where being killed by player killed by Warfare Overseers will restart challenge with lowered health.
Fixes a bug in both the Back Alley Brawl and Bend Time Massacre challenges where a Headshot bonus is not awarded if an NPC dies after Bend Time II effects end.
Fixes a bug in Bend Time Massacre challenge where Explosive Pistol does not count as an explosive kill.
Fixes a bug in Bend Time Massacre challenge where achieving the Power Combo bonus using Blink is awarding 2 kills.
Fixes a rare bug in Bend Time Massacre challenge where you are unable to possess Nobles after firing gun through glass.
Fixes a rare bug in Bend Time Massacre challenge where restarting as the Bend Time effect ends causes the round to complete with zero score and a black screen.
Fixes a rare bug where you can inadvertently receive the Time Management achievement/trophy after failing to get the bonus.
Fixes a rare crash in Bend Time Massacre challenge during Waiting For Effects sequence.
Fixes a bug in Oil Drop challenge where aim assist does not work on PC.
Fixes a bug where file integrity check requires a game restart at Dunwall City Trials first boot on PC.
Fixes a bug in Thief (Expert) challenge where key inventory is not reset when restarting from completion.
Fixes a bug on PC where game displays keyboard and controller art together.
Fixes a rare bug in Kill Chain challenge where countdown timer will stop after killing some enemies.
Bug Fixes (Dishonored)
Fixes a bug on where you receive a kill in Player/Mission stats if sliding into Slackjaw after freeing him.
Fixes a bug where City Watch does not leave attack posture when rewiring an arc pylon.
Fixes a bug in Overseer Backyard where player could get stuck on chain.
Fixes a collision issue when Corvo drowns.
Fixes a bug where navigation in Piero's shop was difficult when only one weapon upgrade remains.
Fixes a bug in Overseer mission where loading autosave created after actioning poison causes Campbell & Curnow to run.
Fixes Player/Mission Stats bugs.
Fixes a bug in Lighthouse where patrols are broken and there's no sound after reloading a savegame in low chaos.
Fixes a bug where Specter Achievement does not activate upon completing requirements in Brothel.
Fixes a UI bug where turning off Health/Mana gauge show gauges when powers are used via hotkey.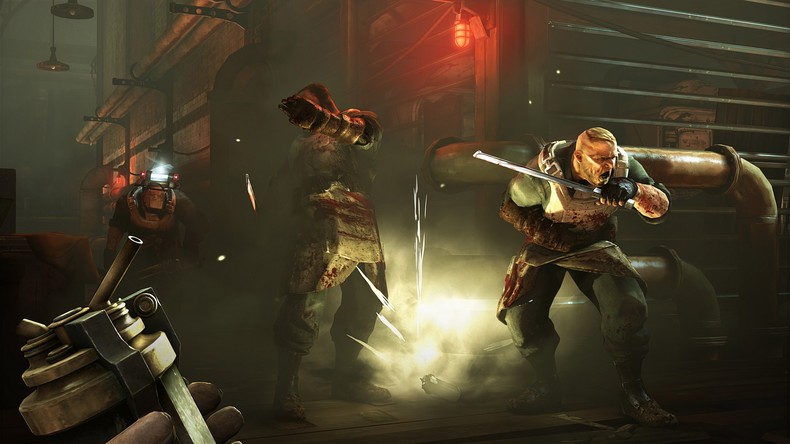 System Requirements:
Minimum
OS: Windows Vista / Windows 7
Processor: 3.0 GHz dual core or better
Memory: 3 GB system RAM
Hard Disk Space: 9 GB
Video Card: DirectX 9 compatible with 512 MB video RAM or better (NVIDIA GeForce GTX 460 / ATI Radeon HD 5850)
Sound: Windows compatible sound card
Recommended
OS: Windows Vista / Windows 7 (enhanced for 64-bit OS)
Processor: 2.4 GHz quad core or better (enhanced for multi-core processors)
Memory: 4 GB system RAM
Hard Disk Space: 9 GB
Video Card: DirectX 9 compatible with 768 MB video RAM or better (NVIDIA GeForce GTX 460 / ATI Radeon HD 5850)
Sound: Windows compatible sound card