Scene group RELOADED released a few minutes ago a cracked a new update for theirs recent PC release, Crysis 3. Below you can find the details posted in .nfo and what is new in this patch. Have fun!
Genre: Sci-Fi First Person Shooter
Release Date: Feb 19, 2013
Platforms: Xbox360 | PS3 | PC
Gameplay Modes: Single-Player, Multi-Player
Developer: Crytek
Ratings: Metacritic: N/A

Crysis.3.Update.v1.2.INTERNAL-RELOADED
DOX | 1.07 GB | rld-crys3u2i
Protection: Securom/EADRM
Description: Patch 1.2 notes/
Fixed after-match award dog tags from not loading from the profile correctly
Fixed root cause of some graphics driver crashes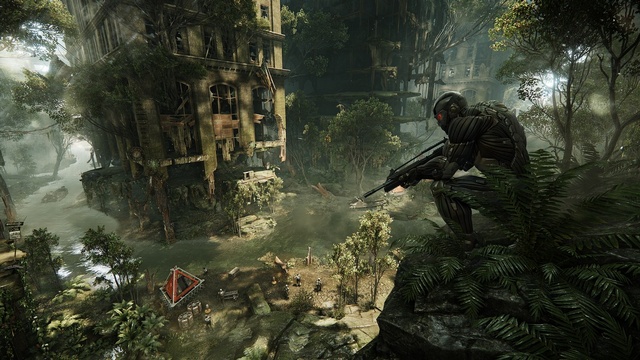 Fixed particle shader causing black squares/broken shading on some graphics cards
Fixed shadering issue with underwater fog
Fixed issues with non-default controls for weapon customization
Fixed some issues with binding non-default vehicle controls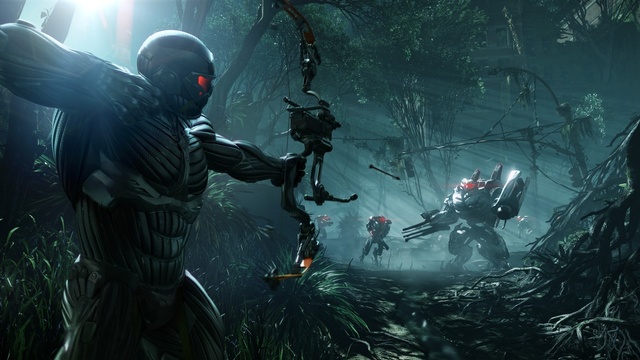 Features:
Assess, Adapt, Attack – Suit up! Use the enhanced Nanosuit to Assess, Adapt, and Attack every situation.
The Hunt is on – Play as Prophet, in a campaign to save mankind in the open environments of the NYC Liberty Dome. Then hunt with your Nanosuit Online in Multiplayer Modes including the new, thrilling Hunter and fan favorite, Crash Site modes.
Lethal Weapons – A dangerous new world demands fearsome weapons like the new Predator Bow or the deadly Typhoon Projectile Minigun. If human technology doesn't suit you, go for high-tech alien weaponry including the devastating Ceph Plasma Destroyer or the merciless Reaper Cannon.
CryENGINE 3 – Powered by CryENGINE 3, Crysis 3 delivers visually stunning graphics and a varied sandbox gameplay experience unmatched by any other First Person Shooter.
The 7 Wonders of Crysis 3 – 1 City. 7 Wonders. Explore a futuristic, urban rainforest set in New York City with 7 unique, sandbox environments.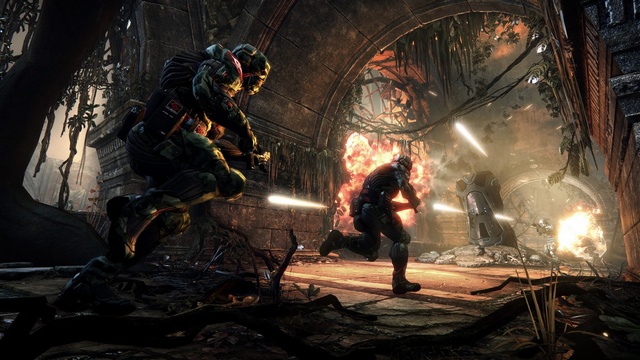 Minimum System Requirements

* Windows Vista, Windows 7 or Windows 8
* DirectX 11 graphics card with 1 GB Video RAM
* Dual core CPU
* 2 GB Memory (3 GB on Vista)
* Example 1 (Nvidia/Intel):
* Nvidia GTS 450
* Intel Core2 Duo 2.4 Ghz (E6600)
* Example 2 (AMD):
* AMD Radeon HD 5770
* AMD Athlon64 X2 2.7 Ghz (5200+)
Recommended System Requirements
* Windows Vista, Windows 7 or Windows 8
* DirectX 11 graphics card with 1 GB Video RAM
* Quad core CPU
* 4 GB Memory
* Example 1 (Nvidia/Intel):
* Nvidia GTX 560
* Intel Core i5-750
* Example 2 (AMD):
* AMD Radeon HD 5870
* AMD Phenom II X4 805
Hi-Performance System Requirements

* Windows Vista, Windows 7 or Windows 8
* Latest DirectX 11 graphics card
* Latest quad core CPU
* SLI / Crossfire configurations will run even better
* 8 GB Memory
* Example 1 (Nvidia/Intel):
* Nvidia GTX 680
* Intel Core i7-2600k
* Example 2 (AMD):
* AMD Radeon HD 7970
* AMD Bulldozer FX4150