The scene group Reloded released a few minutes ago a cracked update for theirs recent PC release, Crysis 3. Below you can find the details posted in .nfo and what is new in this patch. Have fun!
Note: Performance and bug fixes. Check .txt file for list. The update is refered to as Patch 1.1, .exe version is v1.2.0.0 and in-game mention of version is 1.0.0.2000. Internal for reasons listed in first release nfo.

This release is meant for our sites, its ops and users, and those who request it. We've labeled it internal because the DRM is bypassed using a loader. The game works, but it's not how we would usually release a crack.
Genre: Sci-Fi First Person Shooter
Release Date: Feb 19, 2013
Platforms: Xbox360 | PS3 | PC
Gameplay Modes: Single-Player, Multi-Player
Developer: Crytek
Ratings: Metacritic: N/A

Crysis.3.Update.v1.1.INTERNAL-RELOADED
DOX | 2.3 GB | rld-crys3u1i.
Protection: Securom/EADRM
Description: Patch 1.1
Fix for users getting stuck in the Pinger
Fix for Flashbang/Smoke grenade reactions not displaying in Kill Cam
Fix for crosshair becoming invisible after certain actions
Fixes for squads joining and disconnecting from servers
Fix for players being unable to fire or reload occasionally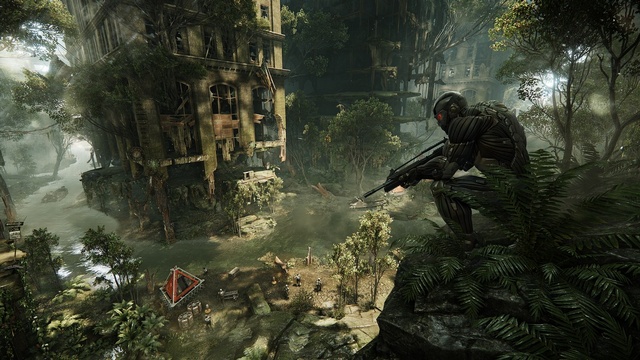 Fix for users occasionally being able to hear VTOL damage siren constantly
Weapons retrieved from the ground now have the correct attachments
Fix for players getting stuck if ripping HMG off VTOL during destruction
Fix for being unable to detonate C4 after host migration on consoles
Fix for game not ending correctly if last opponent triggers a host migration
Fix for issue where sometimes rip and throw weapons would not deal damage in smoke grenades
Fix for relay in CTR becoming stuck if picking up relay during shotgun reload
Fix for icons disappearing occasionally in CTR
Fix for players occasionally spawning with wrong loadout in Assault (PC Only)
Last Man Standing no longer displayed in Hunter for players that have just died
Fixed issue with teams during host migration in Hunter/Assault
Significant optimisation to Medium detail settings (PC Only)
Particle optimisation (PC Only)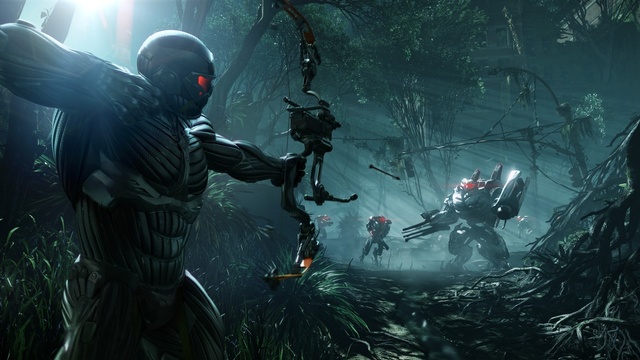 Features:
Assess, Adapt, Attack – Suit up! Use the enhanced Nanosuit to Assess, Adapt, and Attack every situation.
The Hunt is on – Play as Prophet, in a campaign to save mankind in the open environments of the NYC Liberty Dome. Then hunt with your Nanosuit Online in Multiplayer Modes including the new, thrilling Hunter and fan favorite, Crash Site modes.
Lethal Weapons – A dangerous new world demands fearsome weapons like the new Predator Bow or the deadly Typhoon Projectile Minigun. If human technology doesn't suit you, go for high-tech alien weaponry including the devastating Ceph Plasma Destroyer or the merciless Reaper Cannon.
CryENGINE 3 – Powered by CryENGINE 3, Crysis 3 delivers visually stunning graphics and a varied sandbox gameplay experience unmatched by any other First Person Shooter.
The 7 Wonders of Crysis 3 – 1 City. 7 Wonders. Explore a futuristic, urban rainforest set in New York City with 7 unique, sandbox environments.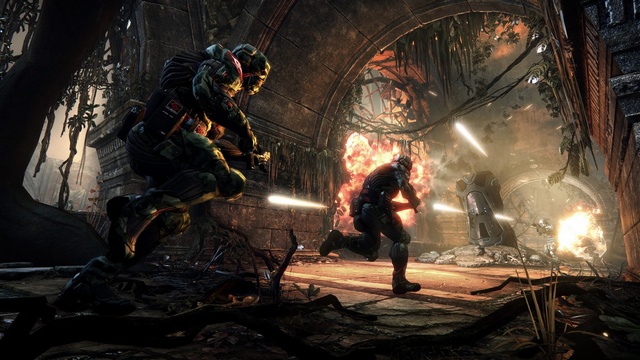 Minimum System Requirements

* Windows Vista, Windows 7 or Windows 8
* DirectX 11 graphics card with 1 GB Video RAM
* Dual core CPU
* 2 GB Memory (3 GB on Vista)
* Example 1 (Nvidia/Intel):
* Nvidia GTS 450
* Intel Core2 Duo 2.4 Ghz (E6600)
* Example 2 (AMD):
* AMD Radeon HD 5770
* AMD Athlon64 X2 2.7 Ghz (5200+)
Recommended System Requirements
* Windows Vista, Windows 7 or Windows 8
* DirectX 11 graphics card with 1 GB Video RAM
* Quad core CPU
* 4 GB Memory
* Example 1 (Nvidia/Intel):
* Nvidia GTX 560
* Intel Core i5-750
* Example 2 (AMD):
* AMD Radeon HD 5870
* AMD Phenom II X4 805
Hi-Performance System Requirements

* Windows Vista, Windows 7 or Windows 8
* Latest DirectX 11 graphics card
* Latest quad core CPU
* SLI / Crossfire configurations will run even better
* 8 GB Memory
* Example 1 (Nvidia/Intel):
* Nvidia GTX 680
* Intel Core i7-2600k
* Example 2 (AMD):
* AMD Radeon HD 7970
* AMD Bulldozer FX4150