It seems that today is the day for game of the year edition, this time is Borderlands 2 is a serious gameplay content, featuring six downloadable contents and some packs makes it the perfect opportunity to start playing the game or replaying one of the best shooters from the past year. COMPLEX is the one to deliver this region free release and make sure you read the small notes below about the 2 discs. Have fun!
Notes:

Disc 1 = Main game

Disc 2 = Additional Content
Genre: First-Person Shooter Compilation
Release Date: Oct 8, 2013
Platform: PC | Xbox360 | PS3
Gameplay Modes: Single-Player, Multi-Player, Co-Operative
Developer: Gearbox Software
Ratings: MetaCritic: 8.2/10

Borderlands.2.Game.of.the.Year.Edition.XBOX360-COMPLEX
2 x DVD9 | 13.54 GB | complex-borderlands2.goty.d1 & d2
Region: Free
Description: With the Borderlands 2 Game of the Year Edition, players can experience every epic boss battle, increase the level for each of the six playable Vault Hunters, play all of the additional campaign content, and enjoy hundreds of hours of shoot-and-loot mayhem at an extraordinary value. The Game of the Year Edition contains over $100 of gameplay content.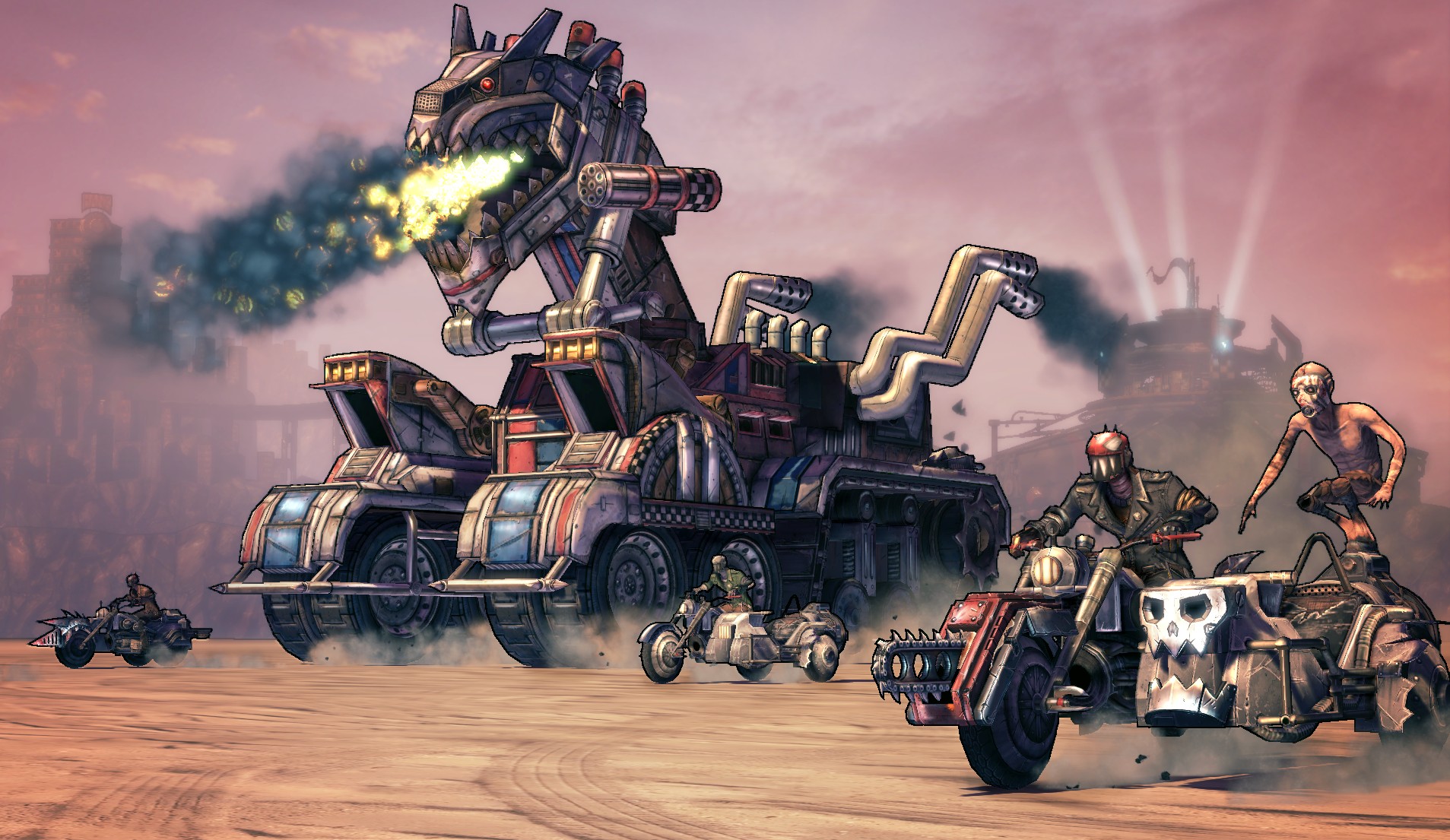 A new era of shoot and loot is about to begin. Play as one of four new vault hunters facing off against a massive new world of creatures, psychos and the evil mastermind, Handsome Jack. Make new friends, arm them with a bazillion weapons and fight alongside them in 4 player co-op or split-screen on a relentless quest for revenge and redemption across the undiscovered and unpredictable living planet.
Borderlands 2 follows the story of four new Vault Hunters as they fight to free Pandora from the clutches of Handsome Jack, the brilliant, charismatic, and utterly despicable CEO of the Hyperion Corporation.Players will fight across the whole of Pandora to stop Jack from awakening an ancient alien evil known only as "the Warrior."
Their quest will bring them into contact with some familiar faces from the old game – most notably, the original four Vault Hunters: Roland, Lilith, Brick and Mordecai. They, along with some brand new characters, will help players defeat Jack, destroy the Warrior, and save Pandora.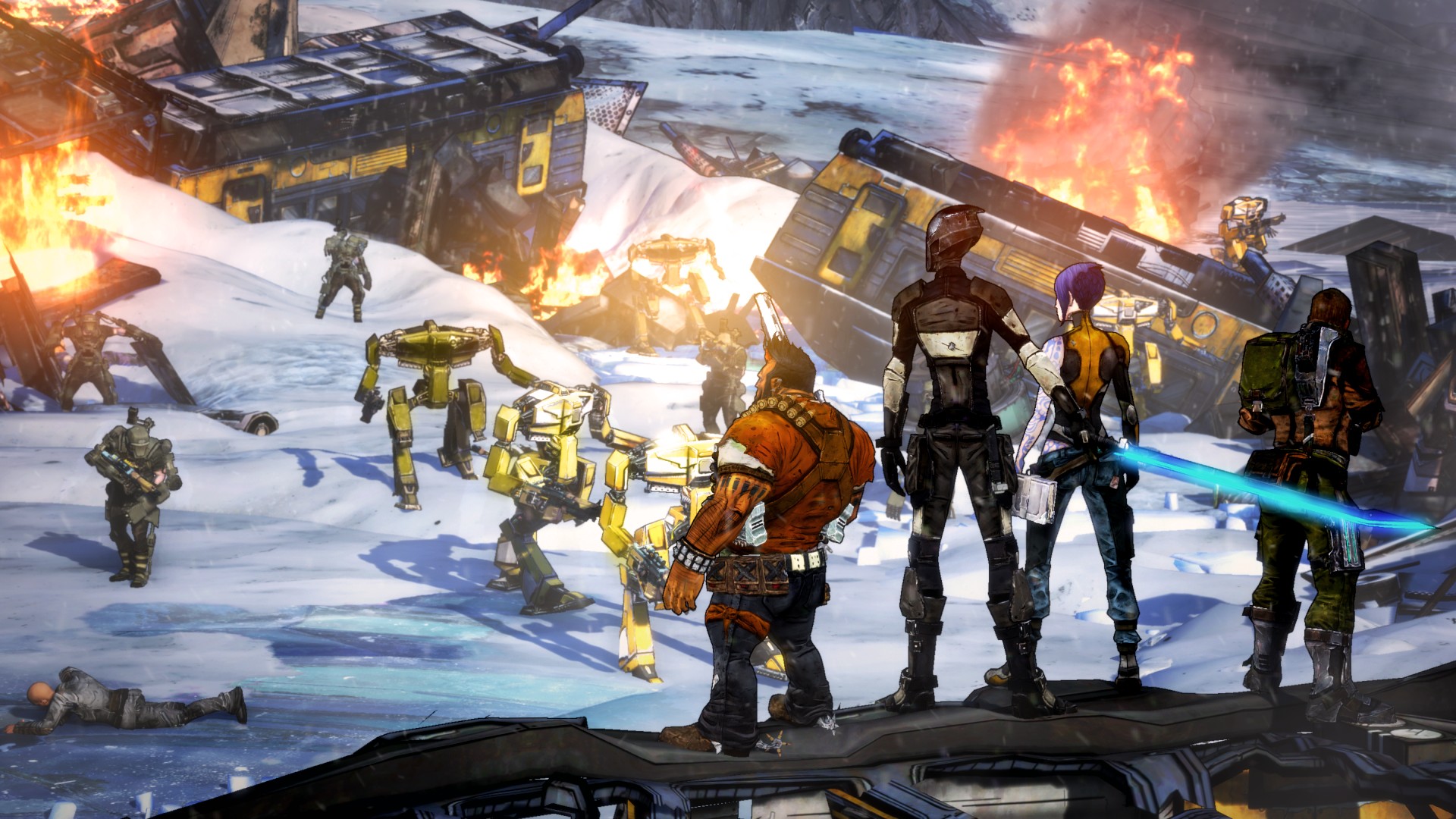 Features:
Gunzerker Leads a Cast of All-New Characters and All-New Classes: Step into the role of the Gunzerker, whose highly deadly skills allow him to dual-wield any two weapons found in the game. Not only that, you will build on that skill to do more things with two guns than you ever imagined possible. Dual machine guns? Cool. Dual rocket launchers? Of course! Dual Sniper Rifles? Sure, if that's your thing! Want to try other styles? More tactical perhaps? There are multiple classes to choose from!
Dynamic Co-op online, split-screen and LAN: Share your adventures with friends both online and via LAN. Borderlands 2 features a seamless system enabling you to drop in and drop out of a campaign without ever having to restart the game. On top of that you can even take your new gear from any game to any other!
World Connected Story: You will find yourself left for dead in the frozen tundra of Pandora as you begin your quest of revenge and redemption. Expose the evil surrounding the Hyperion Corporation and take on the perpetrator of a universe-wide grand deception — the nefarious Hyperion CEO, Handsome Jack. (Oh, also: he's stolen credit for the opening of the Vault.)
New Gun System: An entirely new take on the groundbreaking procedural system means millions upon millions of possible weapons. The variety and style of guns in Borderlands 2 is staggering, and you'll see tons of new and innovative ways to engage foes on Pandora. Fire, electricity, corrosive acid, and much more will all be at your disposal as you fight your way through the Hyperion Corporation's forces!
87 Bazillion…Everything: In addition to the new gun system, you will lust after procedurally generated shields, grenades, Alien Artifacts, class mods and much, much more. And you thought the original Borderlands had a ton of loot!
Brand new environments on Pandora: Hunt through entirely brand new areas of Pandora that are more alive than ever! From the arctic tundra, through the dangerous grasslands, past the mysterious corrosive caverns to beyond, you'll be surprised by the unpredictable world of Pandora at every turn!
Brand new enemies: A whole slew of new enemies are out there to kill you in Borderlands 2. Hulking, gorilla-like Bullymongs, vicious predatory Stalkers and the Hyperion mechanical army, run by Handsome Jack, are just some of the new enemies you will be facing off against on Pandora. New strategies will need to be created for every fight, as enemies now interact and aid each other to ensure you don't get far in the world of Pandora.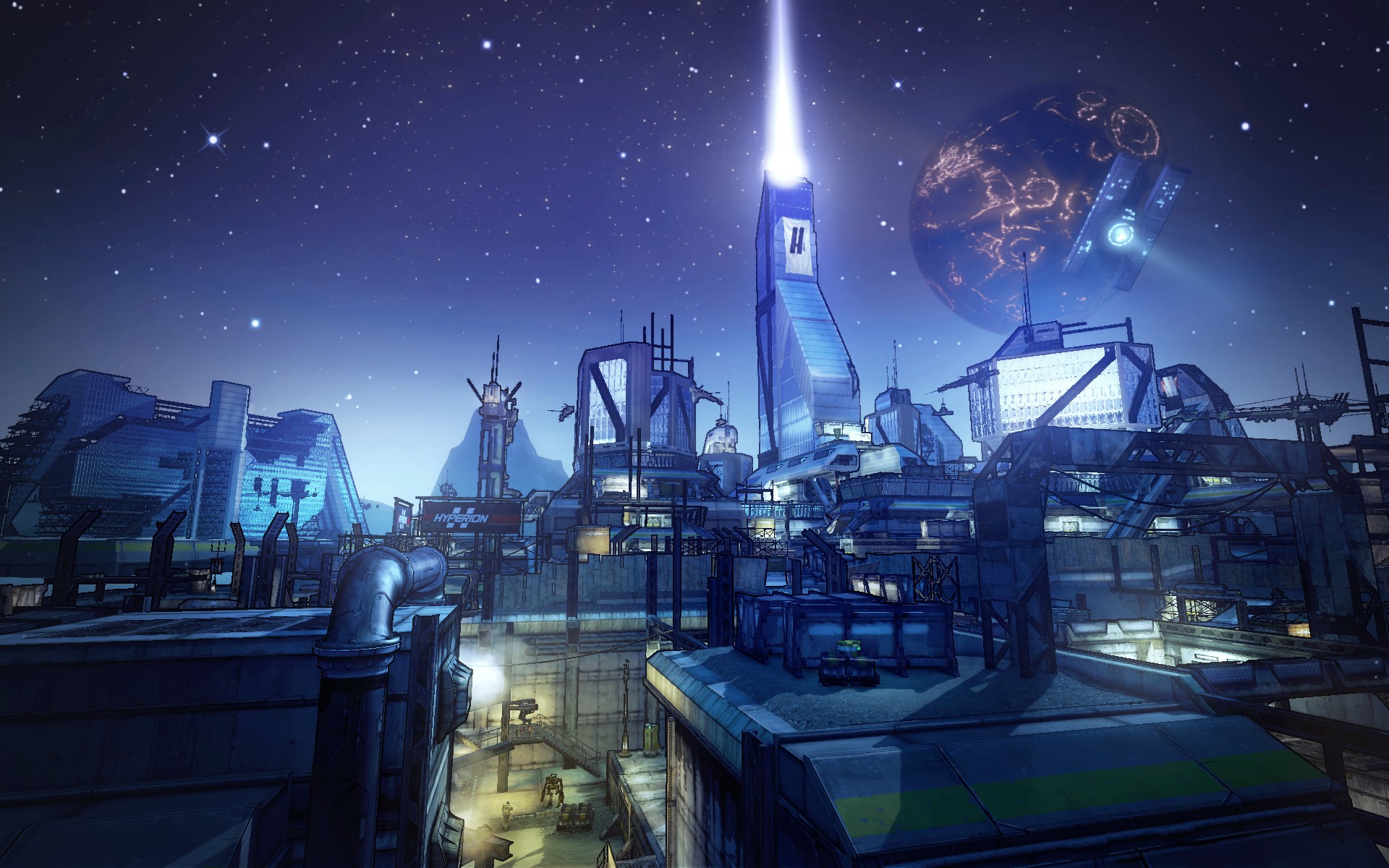 Game of the Year Content:
Borderlands 2 Main Game;
Captain Scarlett and her Pirate's Booty;
Mr. Torgue's Campaign of Carnage;
Sir Hammerlock's Big Game Hunt;
Tiny Tina's Assault on Dragon Keep;
Creature Slaughter Dome;
Premiere Club Content:

Gaige, the Mechromancer Character Class;
Gearbox Gun Pack;
Golden Key;
Vault Hunter's Relic;

Krieg, the Psycho Character Class;
Collector's Edition Heads and Skins;
Ultimate Vault Hunter Upgrade Pack 1.