So SEGA decided they also need a combat brawler in their universe and here it is for you to play as Jack from Gears of War, or Bayonetta and many others. A game which is meant for a certain section of the world but could be great for an evening for everyone. The release group guilty for this region free game is SPARE. Have fun!
Genre: Beat 'em up
Release Date: Jan 8, 2013
Platforms: Xbox360 | PS3
Gameplay Modes: Single-player, Online Multi-Player
Developer: PlatinumGames
Ratings: Metacritic: N/A

Anarchy.Reigns.XBOX360-SPARE
1 DVD9 | 8.14 GB | sp-ar
Region: Free
Description: Join the mayhem in an online multiplayer brawler, from the highly acclaimed developer Platinum Games, where anarchy is king! Set in the post-apocalyptic future, this game is an over-the-top close combat brawler, in a massively open and fantastical world. Pick from an imaginative mix of human and hybrid characters and set out on a challenge like no other.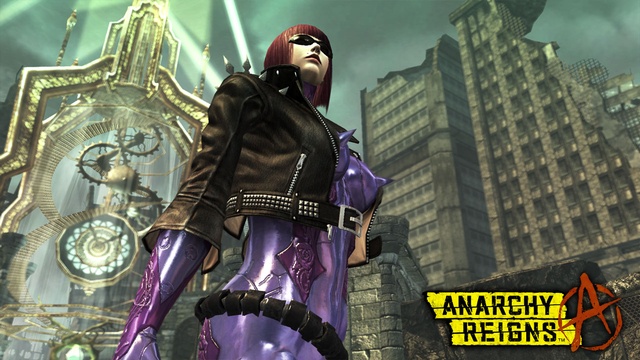 The player can control one of various types of fighters using extravagant moves to defeat their opponents. Multiplayer modes are Tag Team, Battle Royale, Death Match, Capture the Flag, and Survival. Once Black and White Side are completed, the player can go on the Red.
ANARCHY REIGNS is an online multiplayer brawler, from the makers of BAYONETTA and VANQUISH.
Pick from an imaginative mix of human and cyborg characters and set out on a multiplayer challenge where anarchy reigns.
With a diverse range of multiplayer modes on offer, ANARCHY REIGNS pits players against each other in team co-op or last man standing battles.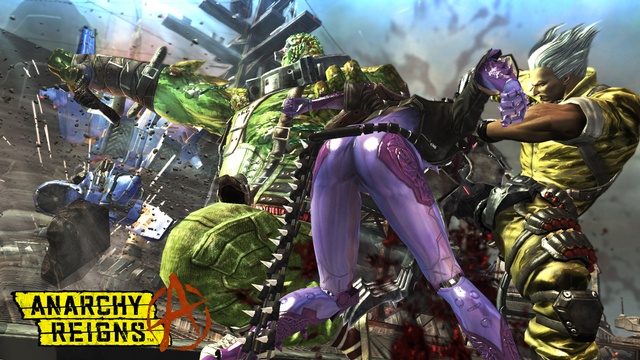 Features:
Multiplayer mayhem. Creativity and violence are rewarded in this online brawler, as you battle to become the ultimate survivor. With over 8 different characters to choose from, each with their own unique style, weapon, and signature kill move, this is the ultimate survival of the fittest.
Various modes. ANARCHY REIGNS provides a variety of multiplayer modes to cater for different tastes. The list of modes includes Battle Royale, Death Match, Survival Mode and many more.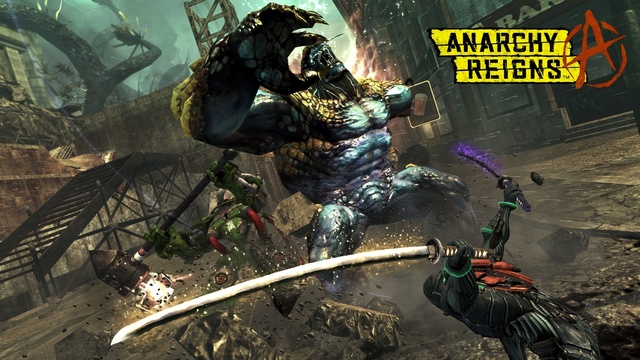 Single-player, two characters. Play either as Jack or Leo in the ultimate 'survival of the fittest'. In true PlatinumGames form, each character brings a unique style and feel to the single-player Campaign mode, providing over 10 hours of gameplay.
Action trigger events. A.T.E. (Action Trigger Events) system triggers real-time events such as The Black Hole, a plane crash, blitz bombing etc to provide a constantly changing gameplay environment. No two matches will ever be the same.